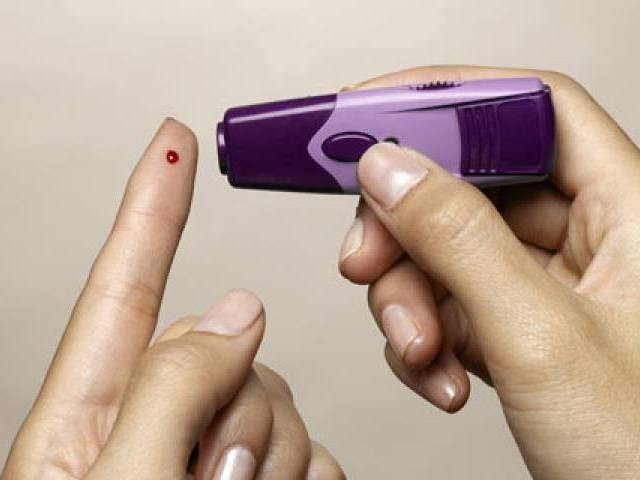 ---
KARACHI: There is perhaps no serious illness that has been normalised to the extent that diabetes is in the public's imagination. But this very normalisation leads many to overlook one grave risk that comes with the disease: diabetes patients' wounds may, in certain cases, refuse to heal and can lead to amputation or even death.

Fortunately for those who suffer from the condition, a team of Pakistani and British scientists may just give them one less reason to worry. The team has devised a revolutionary sugar-based dressing that could heal incurable wounds among diabetes patients and potentially save them from further complications.

Science behind the cure

In a joint project with Sheffield University, Dr Muhammad Yar and his team at the Interdisciplinary Research Centre in Biomedical Materials (IRCBM) at COMSATS University tweaked alginate wound dressings commonly used to cure diabetic sores and successfully tested the technique on diabetic rats.

They loaded a type of sugar called 2-deoxy-D-ribose or 2-dDR on to the wound dressing and applied it to wounds on the test subjects. Their innovation greatly improved commercially available dressings' performance and not only healed deep cuts swiftly but also generated new blood vessels, a process called angiogenesis.

Along with blood, veins and small blood vessels called capillaries carry vital nutrients across the body. In diabetes patients, these capillaries can be badly damaged and their angiogenesis potential can be impaired. As such, wounds in diabetes patients take more time to heal and complications can necessitate amputation.

The Eureka moment

Researchers used standard diabetic rats with 20mm wounds and applied three types of dressings – alginate, five per cent 2-dDR sugar and 10 per cent 2-dDR sugar – to their ulcers.

The ulcers were carefully observed daily and photographed on the first, fourth, seventh, eleventh, fourteenth and twentieth day. Wounds covered with simple alginate were still open on the last day but ulcers treated with sugar-based dressing healed almost completely by the 20th day.

During observation, scientists used a special dye on tissues taken from healed wounds and observed a remarkable moment: new blood vessels had grown into the newly generated tissue.

"Healed skin samples were tested and confirmed new skin regeneration," says Dr Muhammad Yar who is an associate professor and Cluster Head Skin Tissue Engineering group at IRCBM, CUI Lahore Campus COMSATS.  The new healing patch is stable and viable at room temperature for long time as well.

The research is appeared in June in the issue of Journal of Biomaterials Applications and was funded by Cannenta, a private Australian biotech company.  The article is available online at https://journals.sagepub.com/doi/full/10.1177/0885328219859991

"Several experiments confirmed fast healing, angiogenesis and even new skin regeneration. It is reliable as no side effects were observed in rats," he added.

Patents and human trials

Speaking to The Express Tribune, Dr Yar said he and his collaborators have already filed three patents – in Pakistan and the UK and under the Patent Cooperation Treaty – for the sugar-loaded dressings.

"Human trials should hopefully begin by the end of this year and Cannenta is planning to sell these dressings worldwide. However another licence is being negotiated with a Pakistani company to develop relatively cheap dressings for developing countries," Dr Yar said.

In addition to Dr Yar, the research team comprises Maryam Azam and Aqif Anwar Chaudry from COMSATS University and Professor Sheila MacNeil, Dr Sabiniano Roman and Serkan Dikici from the Sheffield University.

Diabetes in Pakistan

The actual figures of diabetic patients in Pakistan are still not confirmed. However a 2017 survey shows alarming situation of rising diabetes patients. The study was conducted by the Baqai Institute of Diabetes and Endocrinology (BIDE) in collaboration with federal health ministry. It shows, some 35 to 38 million Pakistanis are diabetic patients.

In an international seminar, the Pakistani endocrinologists declared that 150,000 to 200,000 people lose their lower limbs every year in Pakistan due to complicated ulcers. Sadly 70 per cent of them die within five years of amputations.

Across the world, it is believed that there may be 592 million diabetes patients by 2035. Some 15 per cent of patients often face problems with incurable ulcers.