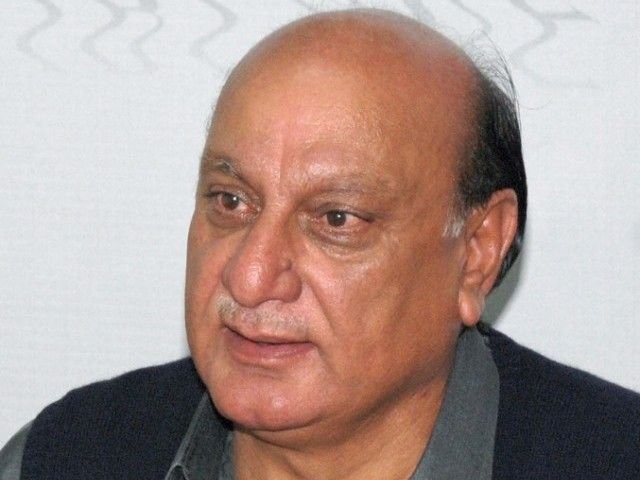 ---
ISLAMABAD: August 15 would be observed as a black day across the country against the oppression of Indian forces in Kashmir. Punjab Law Minister Raja Basharat said on Wednesday.

Basharat held a presser with provincial ministers Fayazul-Hasan Chohan and Raja Rashid Hafeez along with Divisional and District Administration officials regarding arrangements on Eidul Azha and Independence Day and to express solidarity with the people of Kashmir.

He said three occasions including Eidul Azha, Independence Day and Black Day were observed and celebrated consecutively this year.

People offered Eid prayers in some 1,500 mosques and Imambargahs in Rawalpindi while 7,000 policemen were deployed for their security, he told.

He said that Punjab government had big responsibility regarding the collection of hides under Financial Action Task Force (FATF) instructions. The minister told they received 444 applications for hides' collection of which they rejected 51. Talking about cleanliness drive, Basharat told that 7,000 tons offal and entrails were disposed of during Eid.

The minister said that the government was committed to providing the best possible facilities to visitors in Murree as it was a big task owing to the influx of people during Eid holidays.

Answering a question, Basharat said that police encounters were not a part of the incumbent government's policy. The cases of incidents that happened in past were registered against police staff concerned, he said.

He expressed grief over the killing of a young child in Rawalpindi due to aerial firing. He also talked about a victim who died of police torture and expressed that all involved suspects, irrespective of how powerful they were, would be arrested. He said that they did not release any development funds during the first year of tenure. "The previous government left a huge deficit. Things would have been different If we only utilize subsidy for Metro Bus for development in Rawalpindi," he said.

Basharat asserted that they did not leave any project by previous government incomplete. We are completing all incomplete projects, he added.

The minister assured that Ring Road, Nullah Leh Expressway and Technical University in Rawalpindi would commence very soon while Rawalpindi Institute of Urology and Kidney Transplant (RIUKT) would become active too.

On the occasion, Hasan Chohan appreciated the performance of all institutions on Eid and dedicated 72nd Independence Day to Kashmiris. He warned India that those who showered in blood were destined to change the destiny. He added that India could never uproot love of Pakistan from hearts of Kashmiris neither scrapping of Article 370 would distance Pakistanis and Kashmiris.

"India should lift curfew in Kashmir and it will witness that every person would come out of his house holding a Pakistani flag." 

Published in The Express Tribune, August 15th, 2019.
COMMENTS
Comments are moderated and generally will be posted if they are on-topic and not abusive.
For more information, please see our Comments FAQ