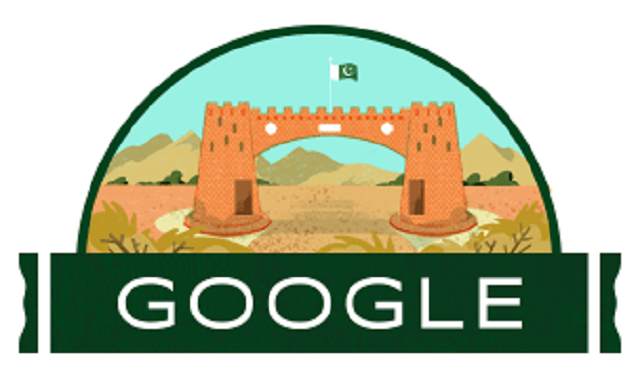 ---
Pakistan was honoured with Google's doodle feature on August 14, its 73rd independence.

Today's Google doodle replicated iconic Bab-e-Khyber, the gateway to the Khyber Pass. Bab-e-Khyber was built in 1964, near the Jamrud Fort and has come to symbolize a historic passage between the East and West, connecting Peshawar in Pakistan and Kabul in Afghanistan.

Google honours countries and many prominent personalities with especially designed logos called 'doodles'.

Google pledges carbon-neutral shipping, recycled plastic for all devices

Celebrations in cities across the country began before the clocks struck 12 marking the change of date to August 14. Fireworks lit up the sky and people dressed in green and white, headed out to take part in independence rallies to celebrate the occasion.

Alongside the flag of Pakistan, the flag of Jammu and Kashmir was also seen during the rallies, where people danced to patriotic songs.

The 73rd Independence Day is being celebrated as Kashmir Solidarity Day to express full support to the Kashmiri brethren in their just struggle for the right to self-determination.
COMMENTS
Comments are moderated and generally will be posted if they are on-topic and not abusive.
For more information, please see our Comments FAQ