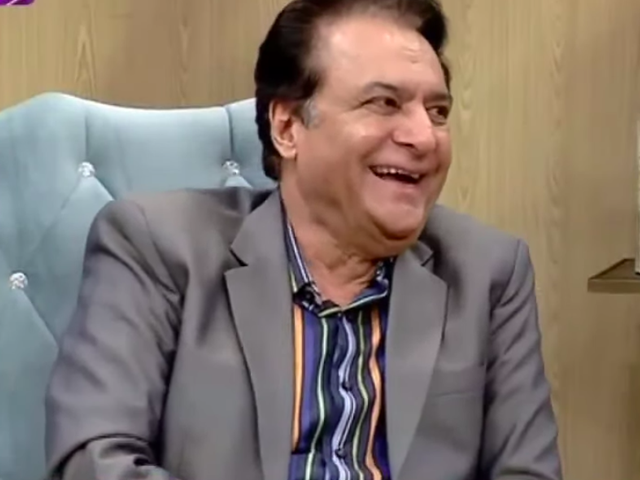 ---
Looks like the Firdous Jamal-Mahira Khan controversy is not dying down any time soon.

One would have thought after the Verna star's graceful response to the veteran actor's comments about her age, the matter would have come to a conclusion, but famous producer Momina Duraid's statement added fuel to the fire.

In a now deleted post, Duraid shared how her production house would not work with Jamal after he insulted Khan.

"I would not want to waste or mince my words but would simply say that we are ashamed of him being a part of our fraternity and as a female producer would clearly state that my company MD Productions would not work with him again in any capacity because of his sexist, regressive and discriminatory remarks," her post read.

Soon after her comments, many came forward too call out Duraid for blowing the issue out of proportion and among them Feroze Khan and Shaan Shahid were the most prominent names.

"Is this what freedom of speech gets you? Getting someone's bread and butter cancelled? If it does then I want every single b*****d  out there bashing any human being on the internet [to] get cancelled the same way. Cause you can't. Enough is enough. Get up before you're next," he wrote on his Instagram, hashtagging it 'show me if you can cancel me'.

https://www.instagram.com/p/B0nl8zGBz-g/

On Friday, #SupportFirdousJamal was top trending on Twitter.


One of the most attractive and well qualified actor of current time....
But if u guys compare him with Maria Khan, it might be insulting of Firdous Jamal.
I m 100% sure he has been outstanding.#supportfirdousjamal pic.twitter.com/p36brc5MPg

— Ghafar Khattak (@GZ2050) August 2, 2019
The way this media industry is insulting Firdous Jamal and supporting Mahira Khan shows exactly the REAL face of this industry and society. Don't forget they all are the same people who cry everyday everwhere for freedom of speech and expression.#supportfirdousjamal pic.twitter.com/5pNMS0KzRR

— SeharAbbaSi (@Sehriabbasi7) August 2, 2019
After reading tweets about #FirdousJamal I just thought who is this #Mominaduraid ? And then I googled it. #FirdousJamal is a legendary artist and can't be treated like trash just by expressing his personal opinion. Everyone is free to express. #supportfirdousjamal pic.twitter.com/IZ81JlJQf2

— SeharAbbaSi (@Sehriabbasi7) August 2, 2019
Disagreeing with a person is a different thing but why are you insulting & humiliating him? It's an "opinion" that #MahiraKhan is not a versatile actress, it's just her luck that she got over the industry. But it is a "fact" that seniors must be respected!
#supportfirdousjamal pic.twitter.com/pDRwWnMqRE

— HaalaHumayunQ (@HaalaHumayunQ) August 2, 2019
Banning,bashing,hate speech,rude behaviours, using abusive and harsh words against people through the social media is damaging our society,our generation! Criticism is everyone's right but decency should nt b compromisd.THIS SHOULD BE STOP NOW!!#supportfirdousjamal#Mominaduraid

— Amber Zaidi (@AmberZaidi20) August 2, 2019
Top trend on Twitter and still no tweet from the biased proportion of the showbiz industry. Says a lot about the defenders of freedom of speech. #supportfirdousjamal pic.twitter.com/qGCsQMjern

— Salar Abbasi 🇵🇰 (@salarabbasi507) August 2, 2019


The actor recently appeared on Faisal Qureshi's morning show where he also suggested that Mahira should no longer play lead roles. Khan has grown old and now she should play the mother of the heroine, he said.

Have something to add to the story? Share it in the comments below.