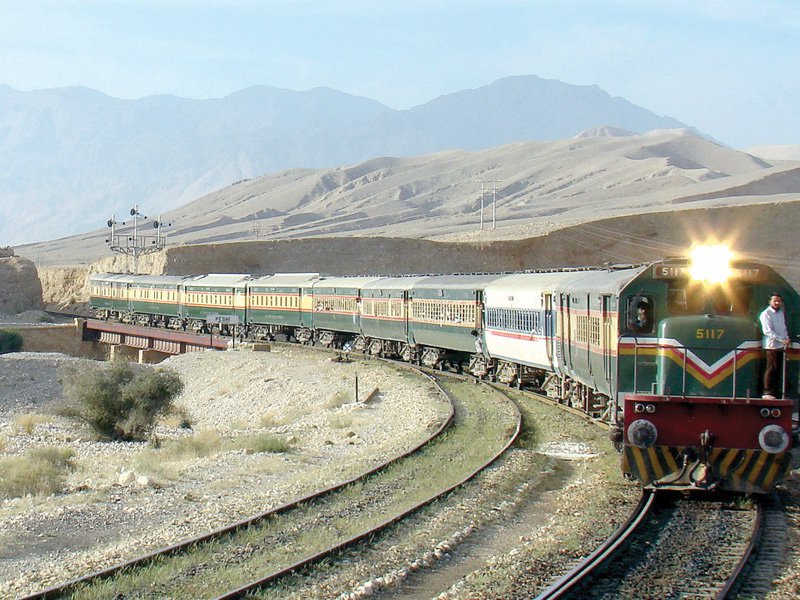 ---
The Ministry of Railways on Friday stated that Pakistan Railways suffered 74 accidents nationwide over a period of 11 months.

The ministry, responding to a National Assembly questionnaire ahead of the Parliament session, said that the accidents had taken place between August 2018 to June 2019.

Out of 74 accidents, 20 accidents were of freight trains derailing while another 20 occurred at unmanned railway crossings.

The ministry further stated in its reply that 19 passenger trains derailed and three other accidents were caused by fire.

Inquiries into 54 accidents have been completed, while 20 others are still under investigation.

Apart from the submission of the ministry's reply, there could be no discussion on the matter owing to a lack of quorum, pointed out by Sheikh Fayyazuddin of the Pakistan Muslim League -Nawaz (PML-N).

Deputy Speaker Qasim Suri ordered a count of the members present and then suspended proceedings. A recount was conducted after a while and the session was then adjourned till August 5.

150 killed in railway accidents in past five years

During the past five years, a total of 384 train accidents took place in which over 150 people lost their lives.

According to the reports available with The Express Tribune, obsolete railway tracks, faulty signal system and heavy loads have been cited as factors in most of these incidents.

The Pakistan Tehreek-e-Insaf (PTI) government has also failed to make significant improvements in the state of affairs at Pakistan Railways, as the ML-1 railway track has completed 55 per cent of its life, while ML-2 and ML-3 have surpassed 82 per cent and 80pc of their usable lives, respectively.

Trains collision in Hyderabad kills at least three

ML-1 is considered as the lifeline of Pakistan Railways, said officials, while admitting that the railway track has depreciated by 55pc, due to which increasing issues are being faced.

The report further states that Pakistan Railway has estimated the upgrading project cost for ML-1 in excess of Rs324 billion, of which Rs4.5 billion have been earmarked in the current year's budget.
COMMENTS
Comments are moderated and generally will be posted if they are on-topic and not abusive.
For more information, please see our Comments FAQ