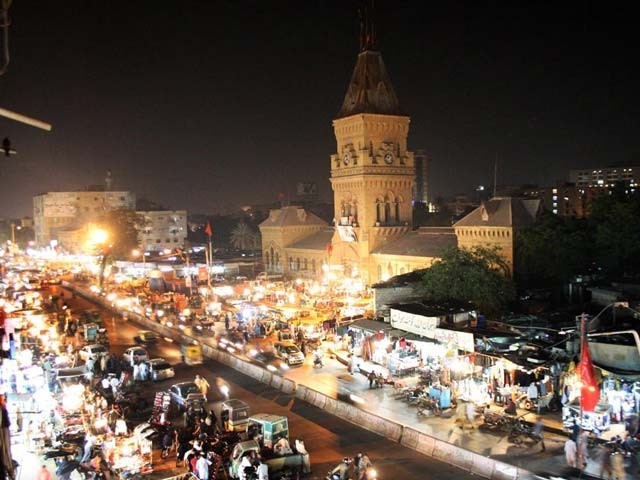 ---
KARACHI: Karachi has managed to retain its sixth slot in the list of world's cheapest cities, sharing the table with Bangalore, Chennai and New Delhi.

According to the Economist Intelligence Unit's (EIU) 2019 Worldwide Cost of Living survey, 1 kilogramme loaf of bread in the Pakistan's economic hub costs $1.46 as compared to $5.66 in Paris – one of the world's most expensive cities.

The survey, which has been carried out for the last 30 years, compares more than 400 individual prices across 160 products and services including food, drink, clothing, household supplies and personal care items, home rents, transport, utility bills, private schools, domestic help and recreational costs.

All cities are compared with a base city of New York, which has an index set at 100.




Venezuelan capital Caracas replaces Syria's Damascus as the cheapest city according to cost of living.

Traditionally, South Asian cities – particularly in India and Pakistan – offer the best value for money, and this reflects in this year's rankings also with four featuring among the ten cheapest locations out of the 133 cities surveyed.

Karachi ranked 6th cheapest city in the world

Caracas saw a significant worsening of economic conditions in 2018, with hyperinflation and a breakdown in public services fuelling growing social unrest, according to the report.

"The government unified and devalued the official exchange rates in early 2018 in an attempt to reduce currency pressure, but amid hyperinflation, the currency remains hugely overvalued, as reflected in an extremely large blackmarket premium," it added.

'Cheap but not always cheerful'

As Damascus and Caracas show, a growing number of locations are becoming cheaper because of the impact of political or economic disruption. Although South Asia remains structurally cheap, political instability is becoming an increasingly prominent factor in lowering the relative cost of living. This means that there is a considerable element of risk in some of the world's cheapest cities, meaning that cheaper cities also tend to be less liveable.




Most expensive cities

For the first time in the survey's history, three cities share the title of the world's most expensive city: Singapore, Hong Kong and France's capital, Paris.




The top ten is largely split between Asia and Europe, with Singapore representing the only city in the top ten that has maintained its ranking from the previous year. In the rest of Asia, Osaka in Japan and Seoul in South Korea join Singapore and Hong Kong in the top ten. The Japanese city has moved up six places since last year, and now shares fifth place with Geneva in Switzerland.

In Europe, the usual suspects – Geneva and Zurich, both in Switzerland, as well as Copenhagen in Denmark – join Paris as the world's most expensive cities to visit and live.


COMMENTS
Comments are moderated and generally will be posted if they are on-topic and not abusive.
For more information, please see our Comments FAQ