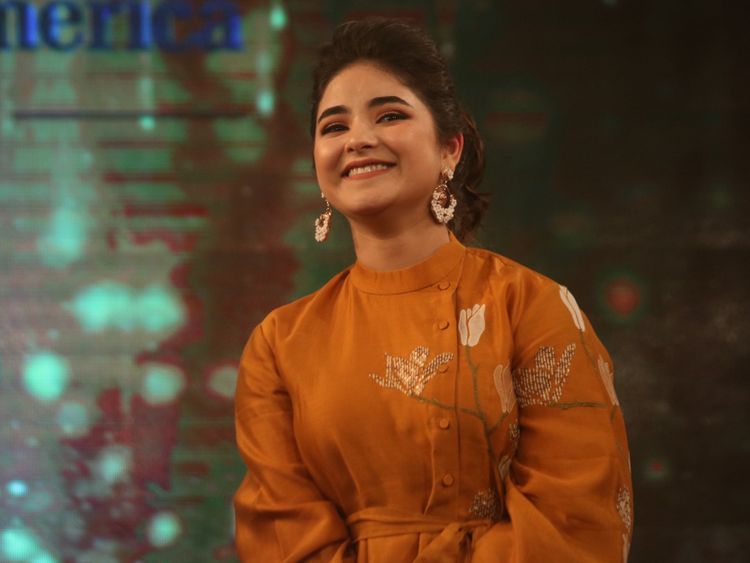 ---
Bollywood actor Zaira Wasim, who rose to fame with her debut film Dangal, has announced that she has decided to quit Bollywood as she felt her relationship with Islam was threatened.

Hailing from Kashmir, the 18-year-old Secret Superstar actor made a detailed post on her Facebook page about how she felt like she wasn't truly happy with her identity in Bollywood, reported Hindustan Times.

Zaira wrote, "Five years ago I made a decision that changed my life forever. As I stepped my foot in Bollywood, it opened doors of massive popularity for me. I started to become the prime candidate of public attention, I was projected as the gospel of the idea of success and was often identified as a role model for the youth. However, that's never something that I set out to do or become, especially with regards to my ideas of success and failure, which I had just started to explore and understand."




The star continued to share her experience in the industry, revealing, "As I complete 5 years today, I want to confess that I am not truly happy with this identity, that is, my line of work. For a very long time now it has felt like I have struggled to become someone else."


The star went on to explain how even though she may have fit into the Bollywood world perfectly, she felt as if she didn't belong. "This field indeed brought a lot of love, support, and applause my way, but what it also did was to lead me to a path of ignorance, as I silently and unconsciously transitioned out of Imaan," she wrote.

Bollywood never knew what to do with me: Mallika Sherawat

"While I continued to work in an environment that consistently interfered with my Imaan, my relationship with my religion was threatened."




The post, which garnered over seven and a half thousand likes at the time and counting, even got a response from popular Islamic scholar Mufti Ismail Menk, who replied, "May the Almighty bless you, be with you, keep guiding you, protect you, grant you goodness, happiness, contentment, bliss and success in this world and the next & the same for everyone of us. Aameen."




Even before her debut film released, Zaira faced troubles as she was trolled fore being 'unislamic' by acting in a film. After the film released and she bagged the National Award for Best Supporting Actress, she met Jammu and Kashmir chief minister Mehbooba Mufti but later apologised after she was criticised for it.

Zaira has already completed filming The Sky Is Pink that also stars Priyanka Chopra and Farhan Akhtar.





Have something to add to the story? Share it in the comments below.