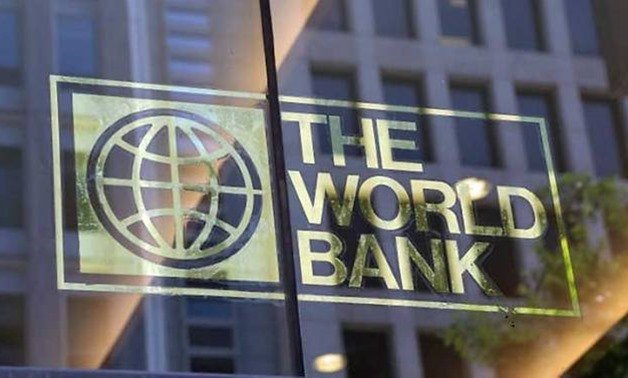 ---
ISLAMABAD: The World Bank has approved $722 million loan for Pakistan that will largely be used for improving civic and public transport facilities in Karachi - the largest metropolis that needs nearly $10 billion additional investment to make it liveable.

The World Bank was committing $652 million through three projects to strengthen institutions, municipal services and infrastructure in Karachi, according to a handout that the local office of the Washington-based lender issued on Friday. The board of directors of the World Bank approved the loan a day earlier.

The World Bank also approved another loan of $70 million for improving tourism services in Khyber-Pakhtunkhwa (K-P).

Karachi projects will focus on urban management, public transport, and safe water and sanitation to enhance Karachi's liveability and competitiveness, said the World Bank.

The projects have been approved in light of the findings of the Karachi Transformative Strategy, which estimated that infrastructure needed $9-10 billion for the city over a period of next 10 years. This money was required to improve urban transport, water supply, sanitation and municipal solid waste treatment.

The study noted that compared to huge financing needs, the city was not generating enough resources to meet these requirements. The collections of the urban immovable property tax from Karachi remained dismal compared to the potential. Punjab collected four times as much in this tax as Sindh every year, it added.

The World Bank study stated that unclear roles, overlapping functions, and poor coordination among various agencies responsible for city governance and management have worsened city's problems. Municipal and city development functions are highly fragmented, with roughly 20 agencies across federal, provincial, and local levels performing these functions, leading to lack of coordinated planning and integration at the city level.




The current infrastructure spending by the public sector is well below these requirements, despite large recent increases. The availability of public financing for Karachi's needs is limited

The Karachi transformative strategy underlines that Pakistan's largest city with a population of 16 million has "highly complex political economy, highly centralised but fragmented governance, land contestation among many government entities, and weak institutional capacity have made it difficult to manage the city's development".

Karachi was ranked among the bottom 10 cities in the Global Liveability Index. The city is very dense, with more than 20,000 persons per square kilometre. No cohesive transportation policy exists for Karachi, even as thousand new vehicles are added to the roads each day

Karachi is experiencing water and sanitation crisis that stems largely from poor governance. Only 55% of water requirements are met daily. The World Bank said that three projects along with another ongoing Karachi Neighborhood Improvement Project worth $85 million will help reduce this resource gap and help the city meet the needs of its women and men.

"We are committed to supporting the transformation of Karachi into a liveable and competitive megacity," said World Bank Country Director for Pakistan Illango Patchamuthu. He said that investments to improve institutions, services and infrastructure will further enhance the city's contribution to the country's economy and people's well-being.

The World Bank has approved $230 million loan for the Competitive and Liveable City of Karachi Project to improve urban management, service delivery and the business environment. It will help improve performance and service delivery by local councils through performance-based grants for urban management and infrastructure. The project will modernise the urban property tax system, incentivise private sector participation in service delivery, enhance ease of doing business, and improve solid waste management.

It has also approved $382 million loan for the Karachi Mobility Project that will improve access to jobs, mobility, and safety through a Bus Rapid Transit system along the 21-km Yellow Corridor. A key focus area of the project is to provide safe and secure transport for women's mobility. The corridor starts at Dawood Chowrangi in the east, runs through the Korangi industrial area, and ends in Numaish at the city centre.

It is one of the five priority lines in the city's transport plan and will benefit commuters along Surjani town and Korangi industrial area. The project will reduce travel time, road traffic fatalities, and reduce emissions.

Out of $382 million, an amount of $158.5 million will be used for reconstruction of road infrastructure and related utilities improvement and shifting (eg street lighting, sewer/water supply, drainage, oil pipeline) and non-motorised transport facilities such as motorcycle lanes, footpaths and pedestrian crossing along the Yellow Line Corridor and its direct and feeder service routes.

Under component II, $260 million will be spent for the development and operationalisation of a BRT system along the Yellow Corridor.

An amount of $40 million has been approved for the Karachi Water and Sewerage Services Improvement Project. The World Bank and the Sindh government plan to spend a total $1.6 billion for improving water and sanitation services. Water supply and sewage networks will also be rehabilitated through investments in at least three informal settlements (Katchi Abadis), pumping stations, and sewer maintenance trucks.

The lender also approved $70 million for K-P tourism services. Nearly half a million entrepreneurs and travellers will benefit from upgraded facilities at different tourist destinations. The project will introduce sustainable destination management through infrastructure, facilities and assets. Initial focus will be cover Chitral, Galliyat, Kalam, and Naran.

Published in The Express Tribune, June 29th, 2019.

Like Business on Facebook, follow @TribuneBiz on Twitter to stay informed and join in the conversation.
COMMENTS
Comments are moderated and generally will be posted if they are on-topic and not abusive.
For more information, please see our Comments FAQ