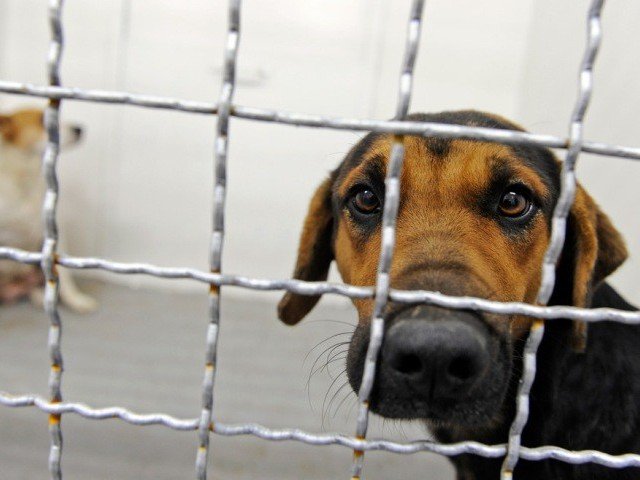 ---
KARACHI: The unchecked increase in the number of stray dogs on the streets coupled with the shortage of anti-rabies vaccine (ARV) and rabies immunoglobulin injections, used to cure the disease, has led to a rise in the number of deaths caused by the virus. Sindh government and the Karachi Metropolitan Corporation (KMC) seem unable to resolve the issue.

A report issued by the Sindh health department states that in the first five months of 2019 alone, a total of 69,453 cases of rabies have been reported in the province. Most of the cases have emerged in Larkana division where between January and May, a total of 22,822 people were bitten by dogs. Of these, 7,678 incidents occurred in Qambar Shahdadkot, 4,381 in Kashmore, 4,364 in Shikarpur, 3,752 in Larkana city and 2,647 in Jacobabad.

Similarly, 21,099 cases have been reported in Hyderabad division. Most of the cases were recorded in Dadu at 6,989. A total of 3,383 dog bite incidents occurred in Badin, 2,811 in Jamshoro, 1,984 in Tando Allahyar, 1,590 in Matiiari, 1,490 in Thatta, 1,188 in Sujawal and 802 in Tando Muhammad Khan.

Shortage of anti-rabies vaccine puts many at risk in Sindh

In Shaheed Benazirabad division, 12,175 cases were reported while in Mirpur Khas division 6,774 cases have surfaced. A total of 6,263 cases were reported in Sukkur division.

In Karachi, a total of 320 cases surfaced. Most of these cases - 274 - were reported in Malir. A total of 18 cases were reported from Korangi district, 11 from Central district, 10 from East district and one case each from districts West and South.

According to staff at Karachi's three big hospitals, Jinnah Postgraduate Medical Centre (JPMC), Dr Ruth Pfao Civil Hospital and Indus Hospital, 11 people suffering from rabies have died due to the shortage of the vaccine. There is a risk that the number of deaths could increase.

Sindh Health Director-General Dr Masood Solangi has written letters to the commissioners of all cities in the province including Karachi in which he has directed them to fasten the pace of work on reducing the number of street dogs.

18,000 dog bite cases reported in 2018

According to medical experts, a victim of a dog bite can get affected by rabies if immediate treatment is not provided to them. The life of the person who was bitten by a dog can be saved if the ARV is immediately administered to them and medication course is completed.

JPMC Director Dr Seemi Jamali said that Pakistan is facing a serious shortage of ARV. She added that Indian drug manufacturing companies have reduced the supply of ARV to Pakistan. While the core reason for an increase in the rabies cases is the shortage of vaccine in the hospitals and lack of awareness in public, awareness programmes need to be initiated on the government level, said Jamali.

She said that around 6,000 cases of dog bites have been reported till now in JPMC in 2019 while the number of deaths from the rabies is six. She said that there were 7,800 cases of dog bites recorded in 2018 and the number of deaths from the disease was nine.

Published in The Express Tribune, June 27th, 2019.