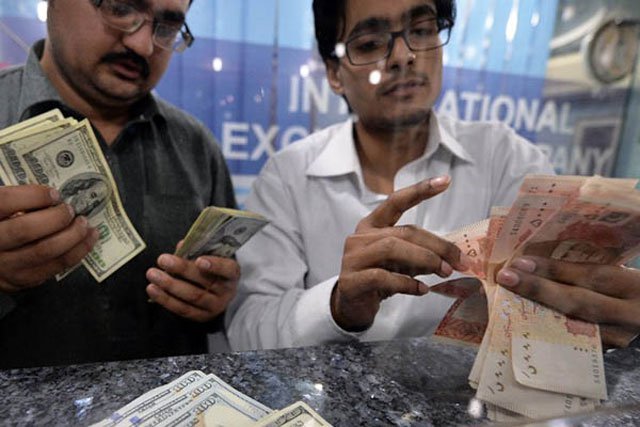 ---
KARACHI: A non-profit in the commercial capital is actively working to make the government's amnesty scheme a success by educating people in Karachi's major markets and business centres.

Karsaz Education and Welfare Organisation (KEWO) has formed a group of more than 80 students from different finance and accountancy institutes, including ICAP, ICMA and ACC, to work on a voluntary basis and help individuals and businesses to declare their assets.

Speaking to The Express Tribune, KEWO Vice Chairman Jaffar Khan, said that there is a lack of awareness among people about the tax amnesty scheme. "Like traders, common people also want to declare their assets but they don't know where to start. Although the Federal Board of Revenue (FBR) has introduced convenient methods for people to take advantage of the amnesty scheme, people still have a lot of questions in their minds," he said.

Understanding Amnesty Scheme 2019

Jaffar added that due to a lack of technical knowledge, many people particularly face troubles when they are using the online procedure.

Under such circumstances, and in fulfilment of national responsibility, Karsaz is providing its services to the FBR through the volunteering students. Jaffar said that the campaign has already received a positive response from across Karachi.

Volunteers not only go to different markets and business centres to educate people about the declaration of assets but they also frequent homes for rendering their services and educating the masses. In return, the FBR has issued official training letters to the volunteers as proof of their eligibility. "So far, Karsaz has provided services related to asset declaration to Karachi's main gold market, car showrooms at Khalid bin Waleed Road, and property dealers and housing associates, among others," he informed The Express Tribune. "The best response has been received from real estate investors and people involved in gold businesses."

He further explained that the advice and awareness campaign related to the amnesty scheme is in its completion phase and the team of volunteers will now reach out to the offices of private companies, situated at busy business centres, particularly at II Chundrigar Road.

Shedding light on how Karsaz came up with the idea of the campaign, Jaffar explained that people working at different business institutes, as well as his NGO, faced troubles when it came to tax-related matters. "When we saw that even those who have some knowledge related to taxation were facing problems when it came to asset declaration, we realised that it must be very difficult for a common man," he said. "To top it off, experts in the field charge hefty sums of money to advise and educate people."

PM Imran to address nation on tax amnesty scheme today

Thereafter, Karsaz contacted Badaruddin Ahmed Qureshi, chief commissioner inland revenue, Regional Tax Office Karachi, and explained the idea.

"Welcoming our initiative, Badaruddin assured us that the FBR will extend its full cooperation to the team of volunteers, however, he stressed that the process must remain non-commercial and should not be for the purpose of gaining any kind of profit," Jaffar said.

As a result, Karsaz reached upon an agreement with the FBR that the volunteers will only be given appraisals by the agency for their services and the process will remain completely not-for-profit in nature. "On one hand, the students are cooperating with the government to strengthen the economy through documentation and declaration of assets, while on the other hand, the experience is turning out to be beneficial for them from a career perspective," Jaffar claimed.

He further added that in some cases, volunteers have helped people to declare properties worth millions of rupees. There are many common citizens who have declared their possessions of foreign currencies as well as gold.

Karsaz aims to help companies declare income tax returns at the public level even after the deadline of the amnesty scheme.

Jaffar explained that for an income tax return, people will be provided technical aid so as to reduce the problems faced because of the unavailability of a computer or insufficient understanding of how to fill the online form.

"To increase the number of filers, the campaign will begin at governmental institutions including Pakistan Steel, Pakistan International Airlines (PIA), and other bodies. "Thousands of employees working for governmental institutions are paying taxes with their salaries, but for various reasons, they have been unable to file tax returns," Jaffar explained. "Karsaz volunteers will help them file their returns."

The writer is a staff correspondent

Published in The Express Tribune, June 24th, 2019.

Like Business on Facebook, follow @TribuneBiz on Twitter to stay informed and join in the conversation.