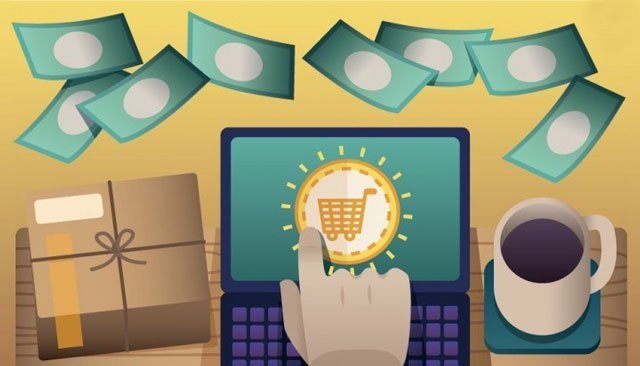 ---
KARACHI: The growing importance of e-commerce globally cannot be denied and it is time Pakistan too adapts to the changing landscape. Although there have been significant developments on this front, the country still has a long way to go.

Last year, Pakistan's e-commerce sector performed better than ever before as digitalisation and larger internet accessibility paved the way for almost 100% increase in sales of local and international merchants.

Sales reached Rs40.1 billion in FY18 compared with Rs20.7 billion in FY17, an encouraging growth of 93.7%, according to a State Bank of Pakistan (SBP) report released in late October.

Pakistan's changing e-commerce landscape

With the digitalisation of services, businessmen can set up easier business systems and can also play a vital role in job creation.

Despite the uptick in the sector's performance, Realme, a sub-brand of Oppo mobile communications company, was able to make just 10% online sales in Pakistan due to inefficiencies in the e-commerce sector.

The company ventured into Pakistan market in February 2019 and from initial sales of 2,000 units per month, it managed to sell 20,000 units after greater focus on offline market, said Realme Marketing Director in Pakistan, Bangladesh and Africa He Shunzi while addressing the audience at an event.

As the company is targeting young people, Pakistan seems to be an ideal market for the mobile brand as 35% of the population comprises youth. However, efforts to tap this segment of the market through online sales have failed to yield desired results, which is why the company has to focus on offline sales.

"We started online sales in Pakistan but the online market in the country has not developed yet, therefore we focused on offline," said the Realme official, revealing that the company had allocated a marketing budget of $3 million for Pakistan.

E-cons breaking many online shopper's hearts

Meanwhile, the trend of online and offline sales is the opposite in other countries. As the company's share of online and offline sales is 10% and 90% respectively in Pakistan, it makes 100% of sales online in China. In India, online sales make up 70% of the total, said the Chinese official.

Talking about hurdles in Pakistan's e-commerce sector, he said there was trust deficit as people did not trust online sales. He shared that at one point in time it was also the case in China and was hopeful that things would change in Pakistan as well.

Apart from the trust issue, delayed delivery and a less efficient payment system were also hampering growth of the sector, he added.

"When people buy a product, they want to experience it in a day or two but in Pakistan when people make online purchase they get the product in three to four days or it may even take up to 10 days, which ruins ones wishes."

In China, the product reaches the customer on the same day, which is even more efficient than offline shopping. However, in India the product reaches the customer in three to four days which means that trust deficit is the main culprit behind low e-commerce in Pakistan, he added.

Referring to the absence of efficient payment system in the country, the Realme official pointed out that in India the sellers operated on cash-on-delivery method.

He stressed that the government and online marketplaces needed to invest in creating awareness among the masses of e-commerce and trust-building, adding that it would help Pakistan grow the way China's e-commerce developed.

Published in The Express Tribune, June 22nd, 2019.

Like Business on Facebook, follow @TribuneBiz on Twitter to stay informed and join in the conversation.