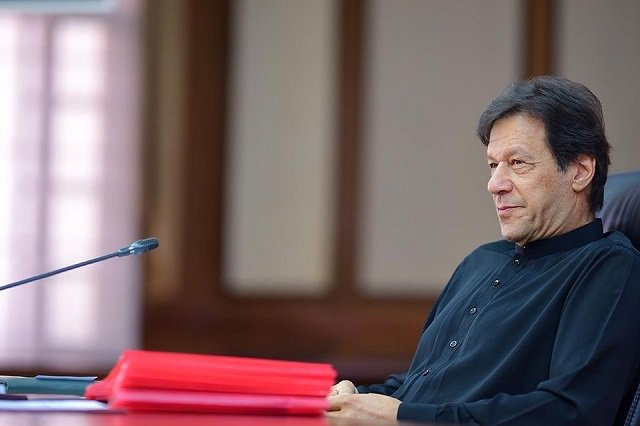 ---
KARACHI: The Election Commission of Pakistan (ECP) on Thursday issued a showcause notice to Prime Minister Imran Khan for visiting Ghotki ahead of the NA-205 by-election in violation of the commission's code of conduct.

Imran was in Ghotki on Wednesday on a visit that the ruling party, Pakistan Tehreek-e-Insaf (PTI), said was to condole the death of former federal minister Sardar Ali Muhammad Khan Mahar.

The notice was issued after a complaint was lodged by Pakistan Peoples Party's (PPP) NA-205 Ghotki-II candidate, Abdul Bari Pitafi.

Pitafi contended that the prime minister's visit had come nine days after the ECP notified the July 18 by-election and almost a month after the death of the former federal minister for narcotics control, who was elected from NA-205.

PM visits Ghotki, offers condolences to Mahar's family

The notice issued to the premier states that "being a member of the parliament and holding the chair of the prime minister, you [Imran] were fully aware of the announcement schedule of the by-election ... which requires that you cannot visit the constituency in any manner."

It further asked the PM to explain his position within a week of receiving the notice, further warning that disciplinary action could be taken against him if he fails to do so.

In his letter to the ECP, Pitafi contended that the PM has violated election rules by visiting the constituency. He requested the ECP to take action against the PM and the federal ministers, as well as the election candidate from the Mahar family, over the visit.

The July 18 by-poll will witness a one-on-one contest between the PPP and the Grand Democratic Alliance candidate, Ahmed Ali Mahar, who is supported by the PTI.