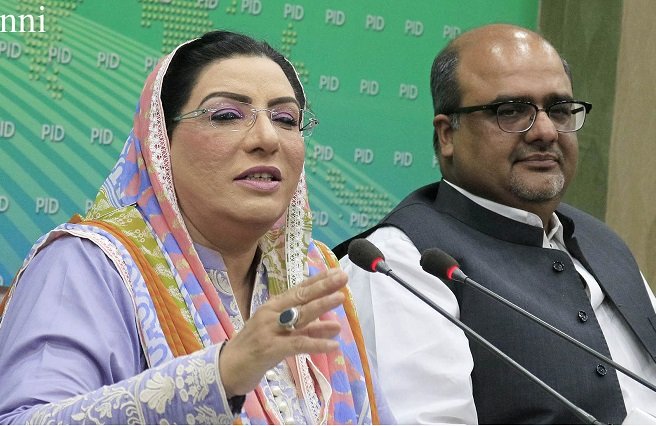 ---
ISLAMABAD: Special Assistant to the Prime Minister (SAPM) on Information and Broadcasting Firdous Ashiq Awan has said that the budget is the guarantor of country's security and defense and those issuing threats will not succeed in their ulterior motives.

Addressing a news conference here on Wednesday, the special assistant suggested the opposition to propose an amendment through a democratic process and not by force. She expressed the hope that the opposition will not secede its contact with the public and those who are sincere with the country will support with the budget.

Opposition making mockery of democracy: Firdous

Firdous said that the people­ had rejected both Pakistan Peoles Party (PPP) and Pakistan Muslim League-Nawaz (PML-N) that remained in power for the last several years but failed to deliver.

"If the parliament does not rid itself of this hostage-taking group, then it will be unable to empower itself to guarantee the protection of the fundamental rights of the people," she said.

Criticising the leader of opposition in National Assembly, the SAPM noted, "Shehbaz Sharif delivered a speech for two and a half hours. Those who have back pain cannot lecture the public for such a long time. His speech started with him and ended on him".

Firdous claimed that the opposition was playing politics to defame the government.

"The opposition is engaged in anti-Imran propaganda while the PM desires the rule of the law in the country. Those who have entered the house through illegal means cannot stop the way," she observed.

The special assistant declared that a better budget than the one presented was not possible in the current situation.
COMMENTS
Comments are moderated and generally will be posted if they are on-topic and not abusive.
For more information, please see our Comments FAQ