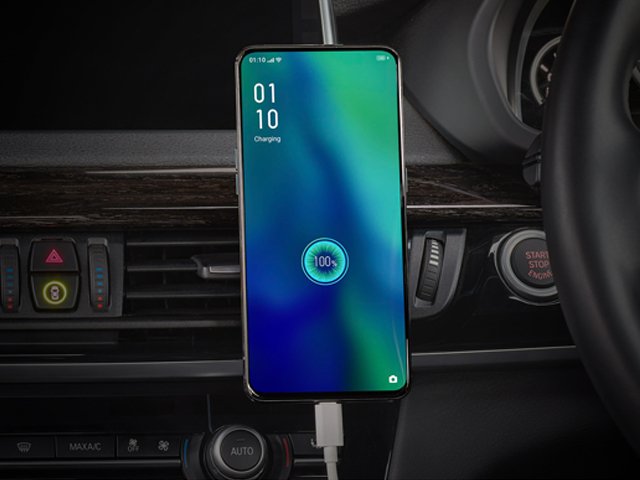 ---
After the launch of the F11 pro in Pakistan, Chinese smartphone maker OPPO has launched its latest series in an event on Thursday.

The OPPO Reno comes in two variants, the Reno and the Reno 10x Zoom.

"The Reno series is the future of our smartphone development for OPPO, and will also play an important role in our growth strategy here in Pakistan as we move into the era of intelligent connectivity," said Ali Kakvi, Director Marketing OPPO Pakistan, speaking about the event.

Oppo to invest $146m to encourage app developers

Launched globally back in May, the devices are powered by the Snapdragon 850 for the zoom variant while the base version comes with Snapdragon 710 chipset.

The Reno 10x Zoom variant comes with a 6.4-inch display, equipped with a full-focal length tri-lens rear camera, including a 48MP primary lens, a 13MP telephoto lens, and an 8MP wide angle lens. Arguably its most important feature is the 10x Zoom capability as the name suggests. The device also has a 4,065 mAh battery, 8GB RAM, 256GB storage and boasts 4K UHD video recording at 60fps.

OPPO Reno 10x Zoom will be available from the 22nd of June in Pakistan and will be priced at Rs 109,999 . In terms of colour, the variants come in jet black and ocean green.

The company aims to beef up research and development capabilities as the company wants to seek a new stage for rapid expansion after smartphone growth plateaued in China.

Back in 2018, OPPO CEO Chen Mingyong said the company would step up its research and development investment to 10 billion yuan ($1.45 billion) next year from four billion yuan this year.

"5G is a trend that we must catch. In addition to being among the first batch of players to unveil 5G smartphones, OPPO will step up the exploration of application scenarios of next-gen devices, which will ultimately play a role in deciding the true value of the superfast technology."

It has until now filed about 27,000 patent applications in the world.
COMMENTS
Comments are moderated and generally will be posted if they are on-topic and not abusive.
For more information, please see our Comments FAQ