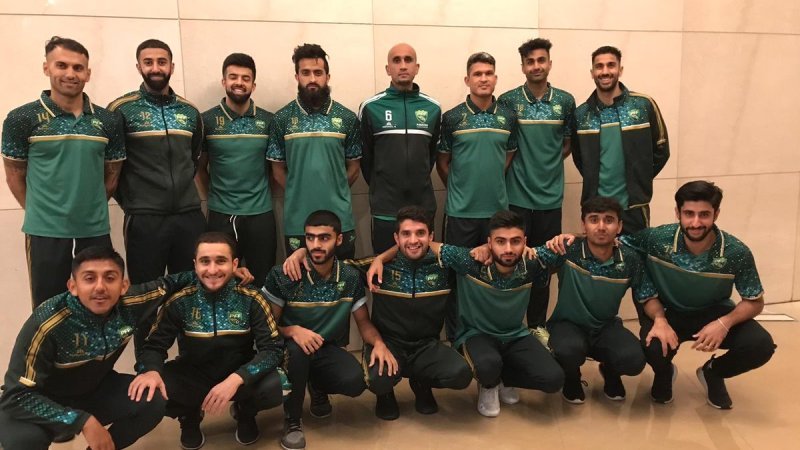 ---
The Pakistan football team, which is preparing to play Cambodia in the second leg of the 2022 World Cup qualifier after losing the first leg 2-0, are high-spirited and it was evident when they took on the 'header bin' challenge.


Cloud hangs over Pakistan's participation in 2022 Fifa World Cup qualifiers


In a video posted on Twitter by FootballPakistan.com, the team can be seen passing the ball to each player using only their heads, eventually heading it into the bin.


Here's @Adnanmohammad96 and rest of the Pakistan team doing the header bin challenge 🇵🇰⚽️#PakistanFootball pic.twitter.com/4O6nGidJhz

— FootballPakistan.com (FPDC) (@FootballPak) June 10, 2019


The Pakistan team, after a three-year hiatus, is playing international football and are currently 2-0 down against Cambodia.


Kaleemullah ecstatic after scoring first goal for Al-Najaf


The second leg takes place today (Tuesday) at 9pm PST, where the Men in Green will need three goals to win, and at least two to push the match towards extra-time.