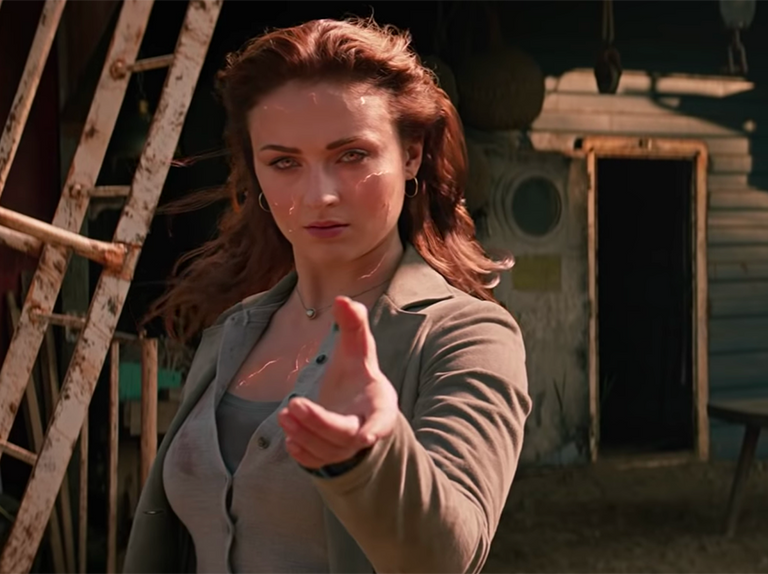 ---
The latest instalment of the X-Men series, X-Men: Dark Phoenix, is flaming out the worst at the US box office.

Although the highly-anticipated film starring Game of Thrones star Sophie Turner played one of the most beloved characters in the series Jean Grey, Dark Phoenix is falling short of expectations, reported Variety.

Disney-Fox's latest story in the X-Men franchise is on pace for a $34 million opening after collecting just $14 million on Friday, which would make it the worst debut ever for an X-Men film.




The Wolverine, starring Hugh Jackman, debuted to $53 million in 2013.

Still, the Simon Kinberg-directed Phoenix has yet to bow internationally, where the franchise has excelled in the past, but with a $200 million price tag and mostly poor reviews it will need some kind of box office mutation overseas.

I would love to see an X Women series: X Men director Simon Kinberg

Dark Phoenix, the seventh and final project in the main "X-Men" series, not only stars Sophie Turner - but also some favourites such as Jessica Chastain, Michael Fassbender and James McAvoy. The flick is currently playing in 3,721 locations.




Although the film received some horrid reviews, some fans beg to differ on Twitter and were "genuinely shocked" by the scathing ratings.


I'm dumbfounded at how bad the reviews are for #DarkPhoenix

I throughly enjoyed the movie! Is it perfect and one of the best films in the franchise... No, but it's nowhere near the worst (Origins, Last Stand) and IMO it's better than Apocalypse.

Go see it & give it a chance

— JTE (@JTEmoviethinks) June 7, 2019
I wish I could tell off almost every person who badmouthed this cuz this was actually good the hell with these bad reviews and sure it had its flaws but not enough to say it's the worst X-Men film despite it being the last one by FOX this was far better than DOFP #DarkPhoenix

— NO YOU'RE NOT TAKING AWAY MY 🆂🅷🅾🆃 (@nofilterking) June 8, 2019
#DarkPhoenix is basically the antithesis of what the genre has become tbh. It's small, subdued and character driven, focused on intimacy rather than spectacle, and that might be why it connected so much with me. It feels like a superhero movie that studios are afraid to make

— Mostradamus (@Musachaudhry) June 8, 2019


This weekend's top success is animated sequel The Secret Life of Pets 2, with a three-day tally of $46.1 million.

Disney's Aladdin is also still riding that magic carpet high, holding steady in third with $24 million.

Despite an off-weekend for Disney with Dark Phoenix, which was produced by Fox pre-Disney's acquisition, the studio should bounce back June 21 when the latest instalment of beloved animated series Toy Story 4 opens.

Have something to add to the story? Share it in the comments below.