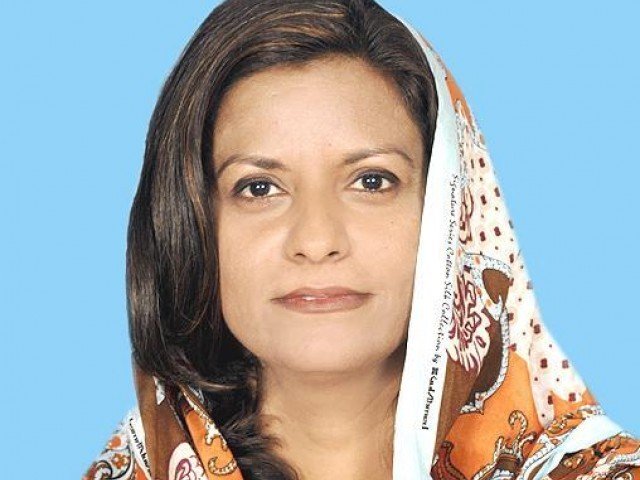 ---
HYDERABAD: Denouncing the reference against Supreme Court's Justice Qazi Faez Isa, Pakistan Peoples Party's Information Secretary Nafisa Shah has blamed Pakistan Tehreek-e-Insaf's government for starting a confrontation with the judiciary.

"After picking a quarrel with the opposition and the media, PTI has also started a confrontation with the judiciary," she said at a press conference in Hyderabad on Saturday.

Shah said that all bar councils have condemned the presidential reference against the apex court's justice. She underlined that the PPP is not opposed to the accountability of judges but government's reference suggests some ulterior motive.

The PPP's leader said her party's workers will take to the streets after Eidul Fitr to protest against the government's draconian economic policies, inflation and a consistent increase in the prices of petroleum products which are hurting the economy.

"But our protest is not going to be about minus Imran [Khan] because we don't believe in minus or plus."

She claimed that the government is taking a loan of Rs20 billion per day, on average. She also referred to the letter written to the prime minister by the Federal Board of Revenue Chairman Shabbar Zaidi in which he termed the existing taxation system a threat to the economy.

Shah asked why the National Accountability Bureau (NAB) is not efficiently investigating the corruption references and complaints against PTI leaders. She said the Federal Minister for Water Faisal Vawda and Planning, Development and Reforms Minister Khusro Bakhtiar both are facing NAB inquiries but these cases are not being pursued as vigorously as those filed against the leaders of other parties.

Shah satirically thanked the PTI government for uniting the opposition on one platform through its bad governance and flawed policies. She also blamed PTI for the Waziristan incident saying that instead of bridging the gap through negotiations, the party's government has ended up widening it.

Shah lamented that 33 development schemes in Sindh including the Hyderabad-Sukkur Motorway have been dropped from the federal budget.

The previous government of Pakistan Muslim League-Nawaz had approved motorway projects which will connect Karachi to Lahore and Islamabad. Motorway sections between Karachi and Hyderabad, Sukkur and Multan, and Multan and Lahore are near completion but the work on Hyderabad-Sukkur motorway has not yet started.

When asked if the PPP's planned protest meant to exert pressure on the government or NAB, in order to avoid arrest of PPP's Co-Chairperson Asif Ali Zardari and his sister MPA Faryal Talpur, she replied in negative.

"Our protest will be against inflation and for rights of people," she said, adding that Zardari is not frightened of undergoing yet another term of imprisonment as he always says that jail is his second home. 

Published in The Express Tribune, June 2nd, 2019.