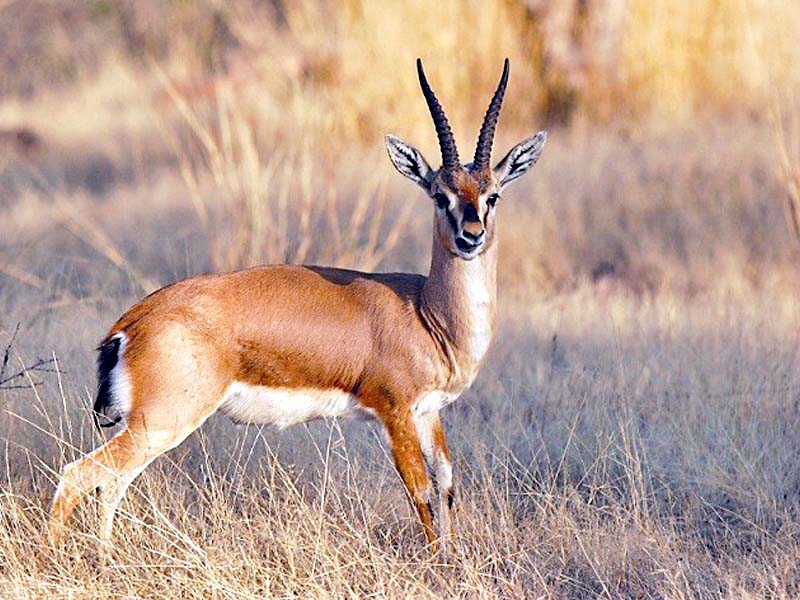 ---
LAHORE: After the successful establishment of community-based organisations (CBOs) in the Potohar area to help curb the poaching of urial sheep and increase their numbers in the wild, there have been proposals to implement the same model across the whole province. Punjab Wildlife Protection Department officials said that the CBOs have also helped generate revenue from trophy hunting, especially by foreigners.

At the moment, there are 5 CBOs registered in Punjab – two in Jhelum, two in Chakwal and one in Mianwali. The first CBOs in Punjab started functioning in 2002 and their perceived successes over the past 17 years have fuelled the desire to open more such organisations.

'Leopards in Margalla hills no risk to humans'

Punjab Honourary Game Warden Badar Munir affirmed this model's adoption in other districts. He explained that Punjab's CBOs were formed after looking at the success of similar initiatives in Gilgit-Baltistan. He added that the experiment has also succeeded in Punjab. He further stated that due to CBOs, wildlife, especially urial populations, have increased. He said that a survey of the urial population in the Potohar region will be carried out in November.

The main objective of CBOs, Munir said, is to stop illegal hunting and poaching, take actions for the renewal of wildlife as well as bolster forests and the environment in general. He also said that the CBO model has been successfully adopted all around the world. "Local communities cooperate with the government to preserve and breed wildlife," he explained.

Munir highlighted Cholistan among the places where the CBO model will be adopted next. "In Cholistan, Chinkara deer other wildlife will be preserved," he explained.

Abandoned cub gets new lease on life in Lahore Safari Zoo

"Thanks to the increase in the urial population, trophy hunting has also increased in Punjab, and lots of foreign hunters are coming to Pakistan," Munir said. He added that without trophy hunting, CBOs cannot operate because the hunters pay fees which finance wildlife and forest protection. He continued that it also facilities for local communities to compensate them for not being allowed to hunt.

He said that animals that only older animals are made available for trophy hunting. He gave the example of urials, whose average lifespan is 13 to 14 years. "If it is not hunted at this age, it would soon die of natural causes. In trophy hunting, one animal would help preserve the lives of a 100 animals by giving his or her life," Munir said.

Published in The Express Tribune, May 30th, 2019.
COMMENTS
Comments are moderated and generally will be posted if they are on-topic and not abusive.
For more information, please see our Comments FAQ