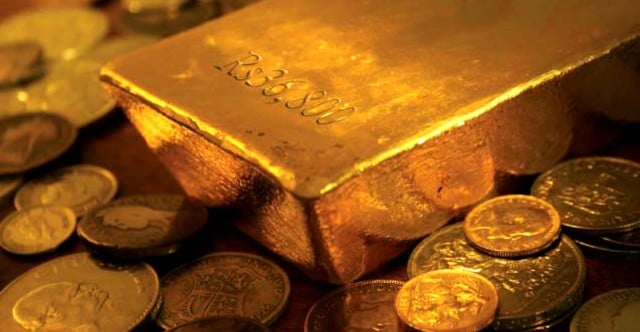 ---
KARACHI: Gold prices around the country and internationally saw a sudden jump in prices, reaching an all-time high of Rs39,900 per Tola on Tuesday.

Price of 1 Tola of gold reached Rs39,700 on Monday after remaining under Rs39,000 in the past week.

An ounce of gold has reached 1,250 dollars in the international market.

The fall in oil prices is mainly attributed for the surge in investment demand in gold. Oil price fell on concerns over US jobs data that sent investors running to the metal market again.
COMMENTS (1)
Comments are moderated and generally will be posted if they are on-topic and not abusive.
For more information, please see our Comments FAQ