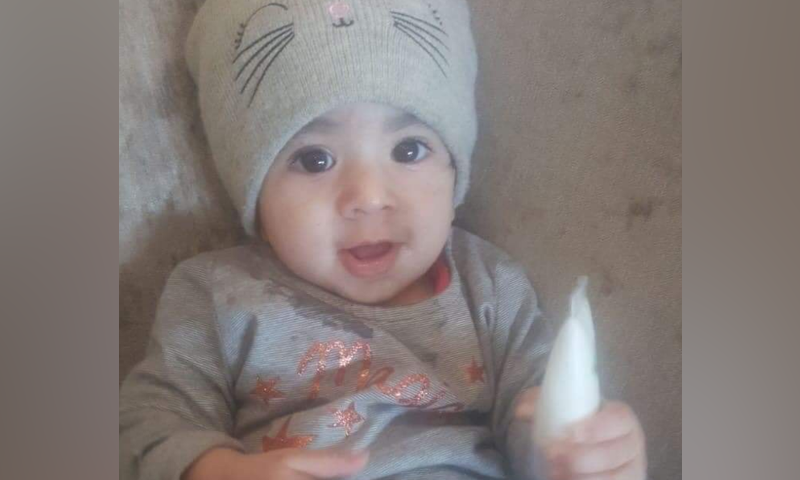 ---
KARACHI: A local court directed the investigation officer (IO) on Saturday to submit the challan in Nashwa's case by May 25. East judicial magistrate heard the petition seeking action against Darul Sehat Hospital (DUSH) staff for their negligence in administrating the wrong injection to nine-month-old Nashwa causing her death.

Owners of Darul Sehat Hospital (DUSH), Amir Chisti and Farhan, and other accused appeared before the court.

The court asked the IO about the challan of the case.

The IO said that investigation is under way so more time was required and requested for an extension for the submission of challan.

The court approved the request and directed the IO to submit challan by May 25 and adjourned hearing.

On April 14, 2019, Nashwa was paralysed after she was administrated the wrong injection by nursing staff at DUSH. She died later after she was shifted to Liaquat National Hospital.

Karachi court orders arrest of doctor in Nashwa case

Four of the accused in the case, including Chisti and Farhan, are out on interim bails while four others are in police custody.

Sindh Health Care Commission (SHCC) had issued its report on Nashwa's death and recommended a penalty of Rs500,000 on DUSH and termination of 95 untrained nurses.

According to the report, Nashwa was taken to DUSH for diarrhoea and administered an incorrect drug dosage. The report found two people - midwife Sobia and nursing assistant Moiz - responsible for the incident.

The report states that Sobia was assigned medication duty and gave Moiz two injections for administration. One of these was a potassium chloride injection that Moiz administered to Nashwa directly and intravenously instead of adding it to a drip and allowing it be administered over a period of time. This caused Nashwa's condition to deteriorate and she went into cardiac arrest.

She was given CPR for 45 minutes which caused damage to her brain and other tissues since blood circulation was reduced during this time. The report concluded that the injection proved lethal and Nashwa suffered brain damage due to prolonged cardiac arrest.

*With additional input from PPI 

Published in The Express Tribune, May 19th, 2019.