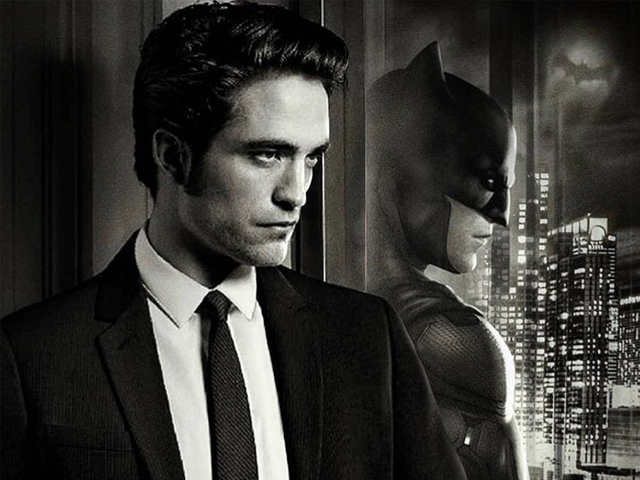 ---
Actor Robert Pattinson is in negotiations to play Batman in Matt Reeves' upcoming superhero film. The film titled The Batman is slated to release in June, 2021.

While sources have revealed it is not yet a done deal, Pattinson is the top choice for makers, reported Variety. Pre-production on the Warner Bros project is expected to start later this year.




Reeves, the film-maker behind the last two Planet of the Apes sequels, assumed Batman directing duties from Ben Affleck in January 2017 and has been working on the venture since. Affleck was the last actor to play the comic book character on the big screen in 2016's Batman v Superman: Dawn of Justice and 2017's Justice League.

Affleck and Warner Bros began discussing the actor-director's exit as the 'Caped Crusader' after Justice League.




Multiple reports suggest Pattinson, 33, is the frontrunner to play Gotham's dark knight, while other names floating for the role include Armie Hammer, Nicholas Hoult and Aaron Taylor-Johnson.

According to the publication, the Remember Me star was cast even as Reeves continued to polish a final version of the script. Reeves will produce The Batman with his Planet of the Apes collaborator Dylan Clark.




If the deal is sealed, Pattinson will become the youngest actor to ever play Batman on the big screen.

Some fans aren't sure if the actor would be able to do justice to DC's superhero.


WB: Robert Pattinson will be playing the new Batman

Marvel Fans: pic.twitter.com/rMPBIEXJK4

— Juan Yanez (@TheJyanez6) May 17, 2019


https://twitter.com/Stowejoseph13/status/1129253173078708224


Kristen Stewart: I know what you are.

Robert Pattinson: Say it.

Kristen Stewart: A vampire

Robert Pattinson: pic.twitter.com/fwLXRaMDH5

— Original Memes (@ogfunnymemes) May 17, 2019
Robert Pattinson is playing Batman!?

Ooh, ooh, just a sec, I have some Twilight jokes that are as fresh as an expired crouton!

— Dan Olson (@FoldableHuman) May 17, 2019


Others, however, think the actor would knock it out of the park!


All those people complaining about Robert Pattinson being the new Batman clearly haven't watched any of his movies. pic.twitter.com/io6uWgrgO7

— someday🦇 (@robstenmemories) May 17, 2019
me officially coming out as a dc stan after finding out indie film kings joaquin phoenix and robert pattinson are playing the next joker and batman pic.twitter.com/2pi2uvxmZI

— baru (@phntmthred) May 17, 2019


https://twitter.com/K49HAS/status/1129251134391164929


Watch Robert Pattinson in other movies than Twilight, everyone. He can play Batman. He's a great actor. I miss Batfleck too, but deal with it. pic.twitter.com/1w3ZviWMhg

— Will #BlackLivesMatter 🤎🖤 (@captainblacke) May 17, 2019
Me leaving the MCU fandom after they killed Iron Man to enter the DCEU after they announced Robert Pattinson as Batman. pic.twitter.com/oe1qP03iid

— Debbie G. (@305dv) May 17, 2019
Write it down, this will end up much like Ledger's casting. It'll be met with a lot of skepticism and then he'll knock it out of the park. He'll be the perfect young Bruce/Batman. Let's hope Reeves' script does Pattinson's acting skills justice. https://t.co/NZ7Efs9B9l

— Florida Stanley (@FSUEsquire) May 17, 2019
robert pattinson is the new batman pic.twitter.com/1RiQPenWxg

— kyra (@phantomthreads) May 17, 2019
showing up to cinemas to watch robert pattinson as batman pic.twitter.com/qBaJSVBWb0

— vintage music kid 🍒 (@bereavedbyyou) May 17, 2019
Robert Pattinson has been tapped to take over the role of Batman. Kudos to DC for FINALLY getting a casting right 🔥🔥🔥 pic.twitter.com/PBPvJ6vR5R

— Joshua Chenault (@joshuachenault1) May 17, 2019
If we learned anything from the casting of Michael Keaton, Heath Ledger, and now with Robert Pattinson...it is that the most surprising choices are usually the most interesting and memorable 🤯 pic.twitter.com/rHsCcvkdD1

— GOAT Movie Podcast (@GOATMoviePod) May 17, 2019
Bruce Wayne vibes from Robert Pattinson. That's it. That's the tweet pic.twitter.com/293T4MhBPb

— Aniq ⎊ (@RaniqDesigns) May 17, 2019
Robert Pattinson didn't act his ass off in independent films for the last few years for y'all to freak out because he played a sparkly vampire 10 years ago. Pattinson will do a solid job as #Batman under the direction of Matt Reeves. Hell. Nolan even wants to work with him.

— Connor Behrens (@ConnorBehrens) May 17, 2019
Robert Pattinson as Batman? Really? That's ... like... a really good pick come to think of it.

— Scott Weinberg (@scottEweinberg) May 17, 2019
ppl who haven't seen robert pattinson in anything but twilight talking about he's s bad batman pic.twitter.com/hsg0ZiMGIR

— milah (@cerclannister) May 17, 2019
Robert Pattinson as the new Batman. I'm into it. pic.twitter.com/AxfhEZHMeL

— Kris Pradipta (@pradpradprad) May 17, 2019


Shooting for the film will reportedly commence in late 2019 or early 2020.

Pattinson has a total of four films opening this year, beginning with Claire Denis' High Life. He will also appear in Robert Eggers' The Lighthouse, The King for Netflix and Waiting for the Barbarians.

Have something to add to the story? Share it in the comments below.