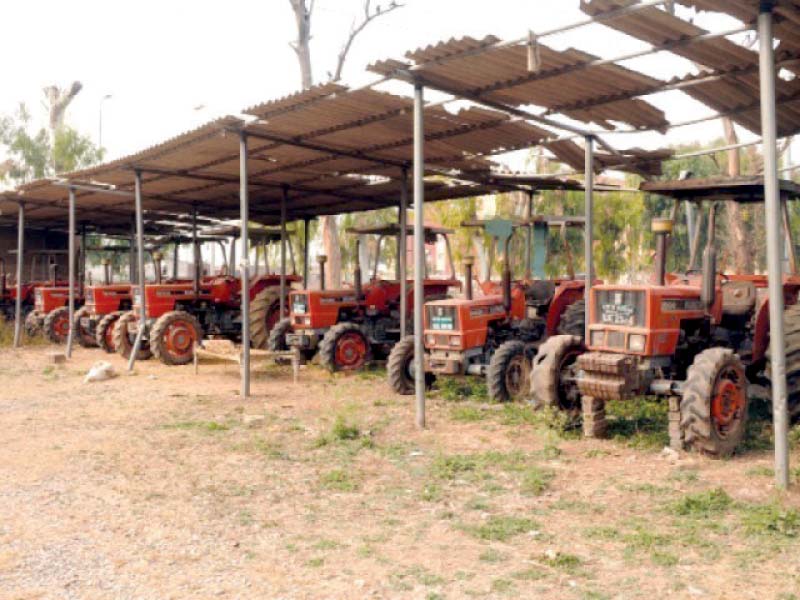 ---
KARACHI: Tractor producers of Pakistan have urged the government to help reduce the tax refund claims by abolishing general sales tax (GST) at the import stage. The refund claims, they argue, peak at Rs1.9 billion on an annual basis for the sector.

The abolition of GST would provide a major relief for the local tractor industry, emphasised Al-Ghazi Tractors Chief Executive Officer Mohammad Shahid Hussain in a statement on Thursday.

For the past many years, the industry has been proposing the abolition of GST at the import stage on completely knocked down (CKD) components imported by the original equipment manufacturers for the assembly of tractors.

He was of the view that there was no point in paying sales tax directly to the government in a given month and claiming tax refund in the following month.

At present, the output sales tax is applicable on the sale of tractors at a rate of 5% against 17% input tax payable on the purchase of local as well as imported components. Hussain pointed out that sales tax refunds were not being released timely ie three days after the claim was sanctioned. Instead, the due refunds were being given in installments with delay spanning many months.

"As of today, almost Rs5 billion of the tractor industry is stuck in the Federal Board of Revenue (FBR), which is causing liquidity challenges and a hike in financing cost," said the CEO.

He stressed that vendors of the tractor industry played an important role in timely supply of tractor parts and meeting market demand. "However, due to the extraordinary delay in release of sales tax refunds by the government, the industry is now at a point where it is unable to make timely payments to the vendors," he said.

The removal of GST anomaly would strengthen the industrial engineering base and help farmers by reducing the financing cost and increasing productivity, which would result in higher agricultural output, GDP and tax collection, the CEO said.

Published in The Express Tribune, May 17th, 2019.

Like Business on Facebook, follow @TribuneBiz on Twitter to stay informed and join in the conversation.