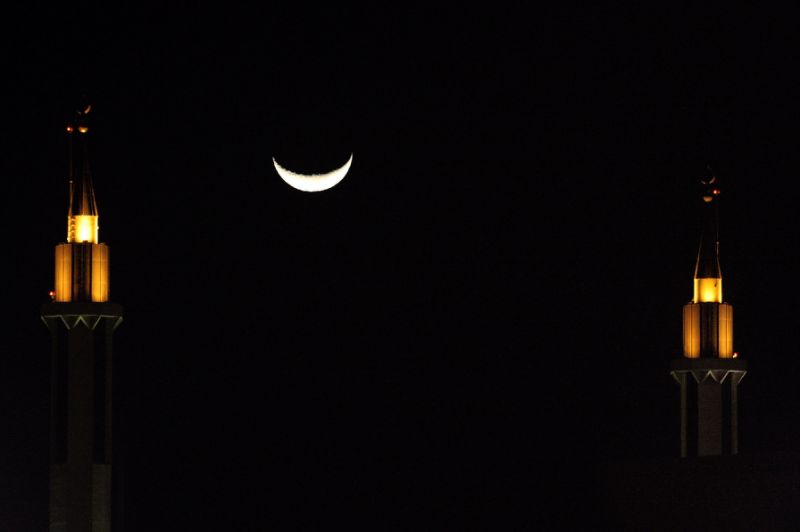 ---
ISLAMABAD: Federal Minister for Science and Technology Fawad Chaudhry has said the calendar for Ruet-e-Hilal will be completed by the 15th of Ramazan.

The federal minister made these remarks while addressing a meeting of the National Assembly Standing Committee for Science and Technology on Wednesday.

Chaudhry said that those wishing to see the moon can use the mobile application to do so as the government incurs an expenditure of Rs4 million for every moon sighting.

"We are trying to bring in people from Google, Facebook, and Microsoft so the youth develop a liking for science and technology," he said, adding laboratories will be upgraded in line with modern standards.

The Pakistan Tehreek-e-Insaf (PTI) leader added that the government is working to upgrade the cash-based economy into a mobile-based one.

Similarly, he informed the committee that the ministry is declaring August as the month of science and technology.

During the meeting, Rector of Comsats University Prof Dr Raheel Qamar highlighted the varsity's planning and developmental projects for the future. He said Comsats was the first-tier university in Pakistan with a complete record of research and publications made in the country.

He added university's future strategy includes the development of campuses in Balochistan and Sindh but the institution faces issues of allotment of land and other resources for the purpose.

Meanwhile, members of the committee commended the varsity's initiatives for plantation and plastic control and assured the administration of support for new campuses in Sindh and Balochistan.

MNA Aftab Hussain Siddiqui also assured the university he would render all possible support from his government while MNA Usman Khan Turakayi lauded efforts of Prof Qamar for outstanding performance.

On the other side, Pakistan Muslim League-Nawaz (PML-N) MNA Khawaja Saad Rafiq in his address urged the need to make former ministers a part of standing committees and said the committee could benefit from their experience.

The members of the committee also stressed on the education commission to play its role in helping Comsats University in developing its virtual campuses and hybrid learning centers. The committee recommended the internationally acknowledged double degree program of the university need to be restored in Pakistani universities.

MNA Sajid stressed on the need to ensure opportunities for young scientists holding degrees from foreign universities. Dr. Samina Matloob stressed the need for open university campuses in far-flung areas with the aim of increasing female literacy rate.