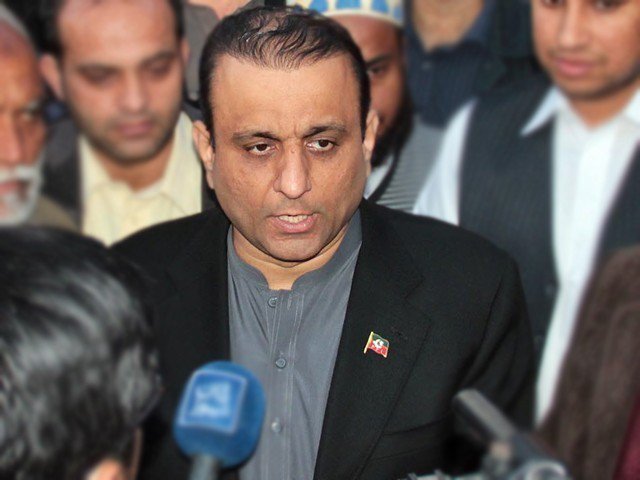 ---
LAHORE: The Lahore High Court (LHC) on Wednesday granted bail to the Pakistan Tehreek-e-Insaf's (PTI) prominent leader Abdul Aleem Khan in cases related to assets beyond means and offshore companies.

A two-judge bench, headed by Justice Ali Baqar Najafi and comprising Justice Sardar Ahmed Naeem, directed authorities to releases Punjab former senior minister on surety bonds worth Rs1 million.

As the proceedings commenced, the bench asked the National Accountability Bureau (NAB) about progress in its investigations into Aleem Khan's alleged corruption.

NAB investigation officer told the court that an unaccounted-for transaction of Rs.89.4millions was discovered. The said amount was transferred from abroad to Aleem Khan's account. Khan's counsel, however, told the court that his client had mentioned the said amount in documents.

NAB investigation officer argued that Khan had also failed in explaining sources of his assets valuing Rs90,00,00,000. He said the accused had also purchased properties worth Rs50,00,00,000 abroad.

The NAB prosecutor also read out statements of witnesses in the assets beyond income case and alleged that Aleem Khan had shown the value of his land to be less than its actual worth. Justice Najafi noted that Khan had mentioned this in his tax returns.

The NAB prosecutor said the money through which the land was purchased was not a legal source of income. The court, however, ordered to grand bail to Khan on surety of Rs1 million.

NAB arrested Khan on February 6 when he appeared before a combined investigation team. It alleged that the PTI leader being a public officeholder acquired huge assets and established offshore companies that owned apartments and bank accounts.

It also claimed that all these things were not proportionate to his known sources of income.

Aleem Khan had later filed a bail petition claiming that the allegations leveled against him were not based on truth and therefore there was no need to keep him in jail. He had contended that all relevant record, which NAB needed, had been provided and the accused had fully cooperated with NAB.

A senior PTI leader recorded close to Prime Minister Imran Khan, Aleem Khan had tendered his resignation as Punjab senior minister after his arrest. He had said it was not morally right for him to stay in office after initiation of cases.