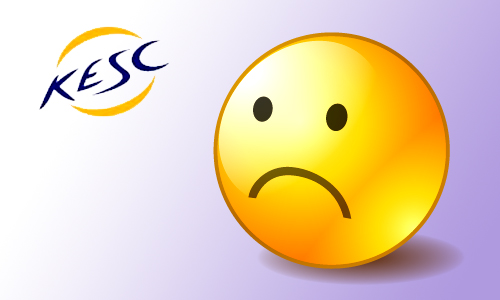 ---
KARACHI: The National Electric Power Regulatory Authority (Nepra) has given the green light to the KESC to recoup more than Rs 4.34 billion in arrears from consumers under the head of fuel price adjustment for the period from June 2009 to March 2010. The money will be collected in seven instalments from June 2010 to December 2010.

Two Nepra members opposed this permission, saying the KESC has not kept its promise of investing in infrastructure and therefore the hike is "unjustified."

In a petition to Nepra, the KESC had taken the view that the tariff increase under fuel price adjustment allowed to the utility was not in keeping with ground realities. Therefore it should be allowed to collect the arrears.

Following this, a public hearing was held in Karachi on April 21 in which all stakeholders had been invited. During the hearing, Nepra rejected the statistics presented by KESC and asked the utility to resubmit the figures with documentary proof.

Once these documents were supplied, Nepra experts scrutinized them minutely and adjusted the discrepancies found. The regulator, in its June 4 notification, allowed the KESC to collect the nine-month arrears. But under the agreement, the power utility is bound to collect these arrears over a staggered period of seven months, with life-line consumers, using up to 50 units, exempt.

Under the agreed formula, electricity consumers will pay 10 paisa per unit in June 2010 bill, 22 paisa per unit in July, 24 paisa in August, 53 paisa in September, Rs 1.77 in October, 79 paisa in November, Rs 1.57 in December. Overall consumers will have to pay Rs5.22 per unit in seven installments.

The KESC has been bound to show this collection separately in electricity bills every month.

The move drew instant protest from the Muttahida Qaumi Movement (MQM), the party with maximum public representatives from the city in the legislature.

Federal Minister for Ports and Shipping Babar Ghouri said the decision to collect electricity arrears  in Karachi was taken without taking MQM into confidence and that his party will lodge a protest against the move in the parliament. He was speaking to the media on the occasion of dispatching relief goods from Karachi Port Trust to the rain-stricken people of Gwadar.

Meanwhile, the price of liquefied petroleum gas (LPG) has been increased by Rs 4 per kg. Now the price will be Rs74 per kg and Rs835 per home-use cylinder in Karachi.

The rates for other cities are: Rs78 per kg and Rs870 per home-use cylinder in Lahore, Rs78 per kg and Rs918 per home-use cylinder in Peshawar, Islamabad, Murree, Gilgit, Fata and Azad Kashmir and Rs76 per kg and Rs894 per home-use cylinder in Multan, Bahawalpur and Rahimyar Khan.


COMMENTS (1)
Comments are moderated and generally will be posted if they are on-topic and not abusive.
For more information, please see our Comments FAQ