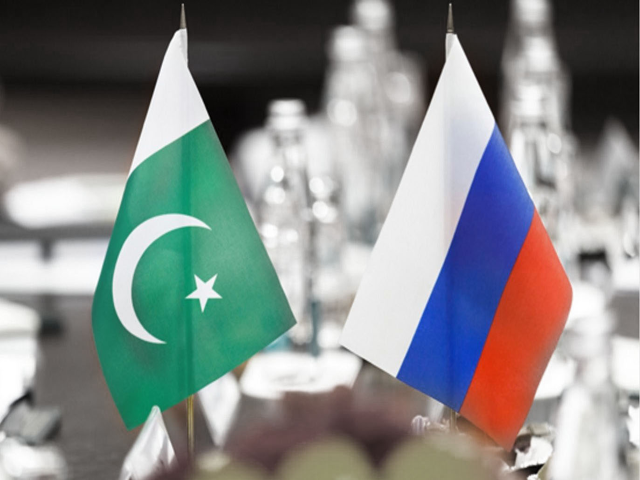 ---
ISLAMABAD: While both Islamabad and Moscow know little about the other's business potential, there is a keenness in Russia to develop ties with Pakistan.

This was disclosed by Russian Embassy Counsellor Dr Sergei Baranov during his address at a day-long seminar on "Evolving Regional Dynamics and Future of Pakistan-Russia Relations" organised by the Islamabad Policy Research Institute (IPRI) on Thursday.

Dr Baranov stated that Pakistan is an important partner for Russia with its significance determined by its role in regional politics, its influence in the Muslim world and its geostrategic position.

"Interaction with Pakistan in the framework of the Shanghai Cooperation Organization (SCO), as a full-fledged member, is very important for Russia to carry out cross-regional economic, energy and infrastructure projects, and we are very glad that Pakistan is practically engaged in SCO, especially in joint counterterrorism efforts," the counselor stated.

He noted that there has been steadfast progress in bilateral relations with leaders from both countries meeting regularly to exchange views on key issues of regional and bilateral importance in recent years.

The counsellor also pointed out that the economic dimension of Pak-Russian cooperation has not corresponded to its potential.

"The low level of direct business ties and insufficient knowledge of Russia's and Pakistan's business communities about each other's capabilities remain weak points. In this regard, great expectations are pinned on the Russian-Pakistani Intergovernmental Commission on Trade and Economic, Scientific and Technical Cooperation which has identified priority avenues of our business and investment cooperation," he said.

Dr Baranov said that Russia was keen to develop strong business-to-business contacts with Pakistani businessmen, besides making sincere efforts to explore mutual trade potential.

Published in The Express Tribune, May 3rd, 2019.