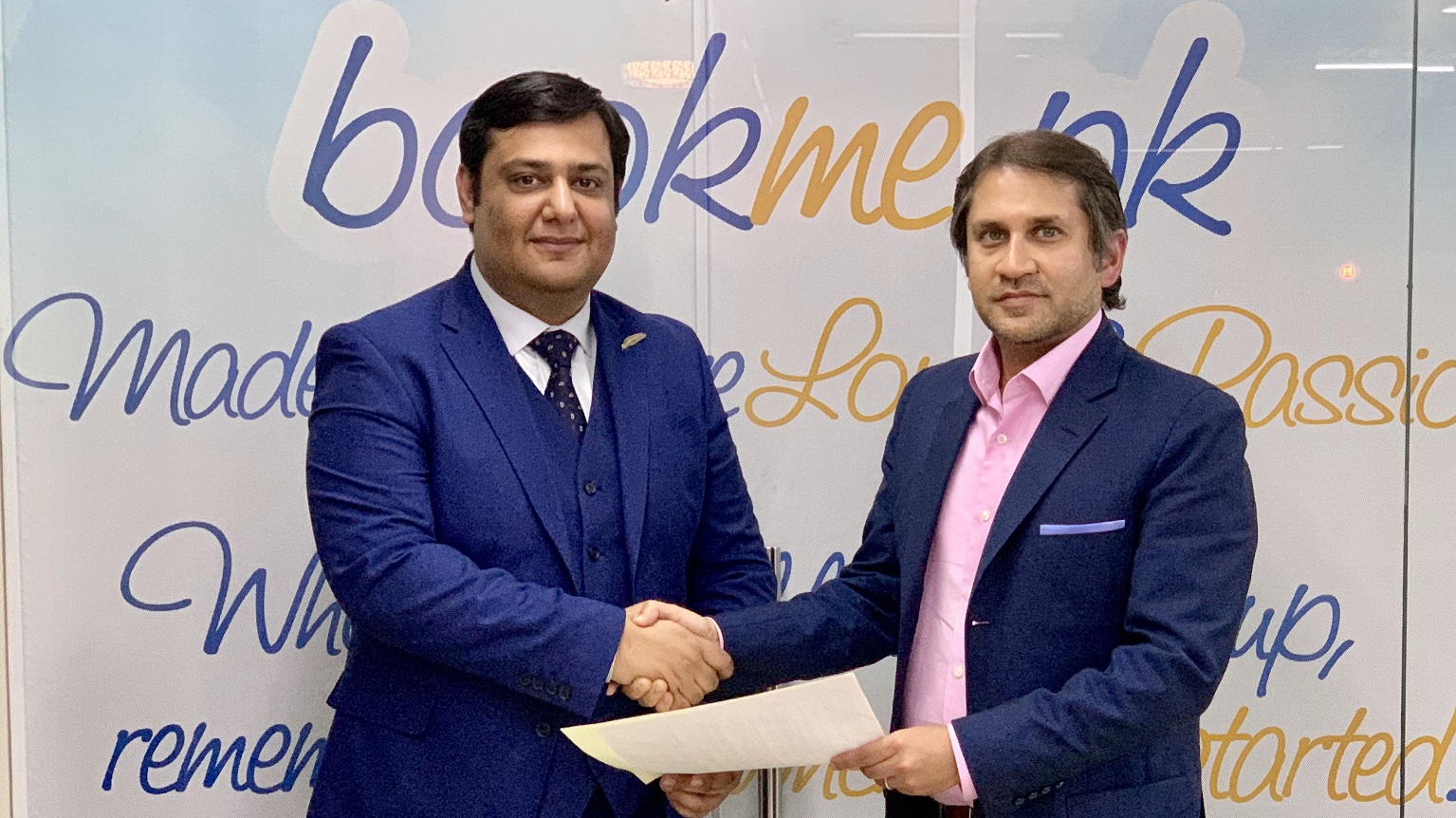 ---
KARACHI: Bookme Tickets Limited (Bookme), a leading Pakistani e-ticketing platform for transport and entertainment, announced that it has closed a Pre-Series A funding round for expansion in Pakistan.

The funding round was led by Pakistan's rising institutional venture capital (VC) firm Lakson Investments Venture Capital (LIVC), a technology-focused Pre-Series A VC fund regulated by the Securities and Exchange Commission of Pakistan (SECP).

The funding is timed for Bookme to consolidate its market lead in the commuter bus, cinemas and events e-ticketing segments in one of the fastest growing e-commerce markets in the world.

Bookme partners with commuter bus operators, cinema houses and event organisers to digitise their seat maps, ticketing and cash collections through its popular mobile apps (iOS, Android) and web-based platform. From a consumer perspective, Bookme creates convenience and efficiency for end-users with the ability to instantly purchase tickets from their mobile phones, bringing organisation to an otherwise chaotic travel and entertainment market.

"The capital raise will accelerate our scaling across Pakistan and facilitate the enhancement of our platform as a trusted market leader by customers, operators and payment partners. We're excited to get LIVC's investment in the largest e-ticketing funding round in Pakistan," said Bookme Founder & CEO Faizan Aslam.

Bookme is among the largest e-commerce platforms in the country, in terms of digital transaction flow, as it is completely cashless and has integrated with major payment platforms in Pakistan to include; JazzCash, EasyPaisa, HBL, Alfalah, Allied Bank and FonePay. The company is also in deep integration with other payment platforms to ensure a seamless checkout experience for end-users.

"We anticipate that digital payment systems and smart phone adoption will be the underlying drivers of technology growth in the next five years. Bookme's growth trajectory is well positioned to mimic the digital adoption curve in Pakistan due to its well-seeded platform and lead in API integrations with payments systems," said LIVC Managing Partner Faisal Aftab.

The commuter bus segment is expected to grow as road infrastructure and connectivity improves throughout Pakistan due to China's infrastructure investments as part of the China-Pakistan Economic Corridor (CPEC). In addition, major urban cities in Pakistan have a large number of rural migrants, increasing demand for bus travel for their work-related commutes.

Cost efficiency and shorter travel distances in densely populated provinces of Punjab and Khyber-Pakhtunkhwa are also creating greater demand for commuter buses over air travel. The 82-million-strong middle class, composed mostly of Millennials and Generation Z, will also increase demand for commuter bus travel, cinemas and events as domestic tourism and entertainment expands over the coming decade.

In connection with the investment, LIVC Managing Partner Faisal Aftab, LI CEO Babar Lakhani and Khurram Samad will join the board of directors of Bookme.

LIVC invests in entrepreneurs and local businesses to build enterprises, taking innovative ideas to the next stage. It works with Lakson Investments' (LI) team of over 50 experienced professionals while at the same time, leverages the operational experience of the Lakson Group.

Over 14,000 people are employed by Lakson in Pakistan in businesses across sectors such as; broadcast and print media (Express Media Group), FMCG (Colgate-Palmolive Pakistan), insurance, QSR (McDonald's Pakistan) and Technology (CyberNet and Sybrid).

LI is one of the largest private sector asset managers in Pakistan with over $300 million under management with a rating of AM2+.
COMMENTS
Comments are moderated and generally will be posted if they are on-topic and not abusive.
For more information, please see our Comments FAQ