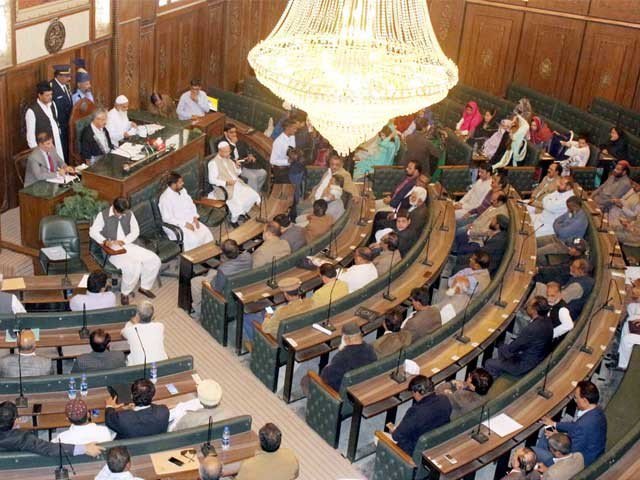 ---
Polling for the new deputy mayor of Karachi is underway after the Election Commission of Pakistan disqualified Arshad Vohra earlier, Express News reported.

Polling will continue till 5pm. Muttahida Qaumi Movement - Pakistan's (MQM-P) Arshad Hasan and Pakistan Peoples Party's (PPP) Karamullah Waqasi are contesting for the second most important position in the city's municipal system.

Members of the City Council – around 300 – will cast their votes, with the MQM-P candidate reportedly enjoying a strong position.

Five candidates file papers for deputy mayor's slot in Karachi

PPP candidate, Karamullah, however, says that other than his own party, he has received support from the Pakistan Tehreek-e-Insaf (PTI), Jamaat-e-Islami (JI) and several other parties.

Meanwhile, the Islamabad High Court (IHC) rejected a petition to withhold the election results for today's poll.

The plea was filed by Arshad Vohra and rejected by Justice Amir Farooq. The court also issued a notice to the parties and sought a reply. Vohra had challenged his disqualification in the high court.

Vohra had been elected as the deputy mayor on MQM's ticket. However, after joining Pak Sarzameen Party (PSP), the MQM-P had approached the ECP seeking his disqualification.

ECP disqualified Vohra in March for switching parties.




The decision came on a petition filed by Dr Farooq Sattar.




In a letter to the ECP, Sattar had noted that Vohra had violated the law and the Constitution by switching political parties. He asked the commission to de-notify Vohra as Union Council (UC) member.

Since changing loyalties on October 29, 2017, the deputy mayor's security protocol and secretarial facilitation were taken away on the directives of Karachi Mayor Wasim Akhtar.