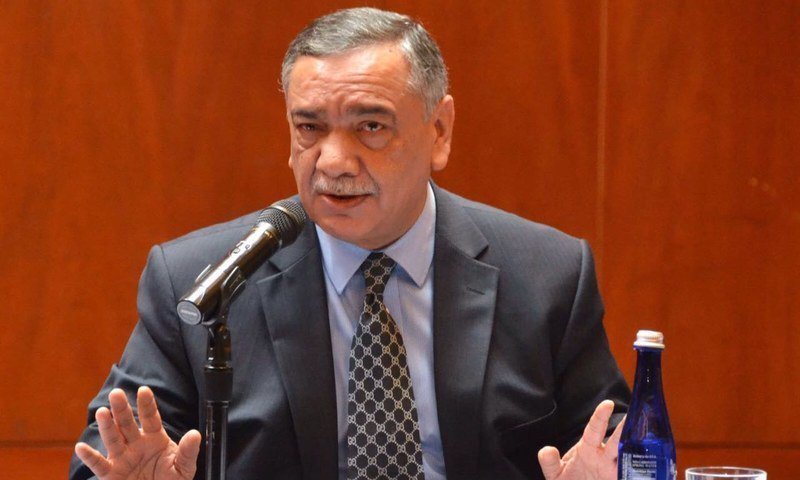 ---
ISLAMABAD: Chief Justice of Pakistan (CJP) Asif Saeed Khosa has said if the court declared control of prices by government as illegal then it would not be able also to keep a check on prices of daily use items.

"Surge in inflation has also affected purchasing power of the parents," the CJP said on Wednesday while heading a three-judge bench hearing a case against rise in private schools fees.

The CJP, however, noted that the Lahore High Court (LHC) verdict against rise in private schools fee had a number of issues, which had apparently emerged due to improper usage of English language.

Counsel for private schools, Makhdoom Ali Khan, said the court is a guardian of the basic rights of the people but not of executive affairs. It is the government's job to prove that the five per cent rise in fees is justified, he added.

"The competent authority cannot remain blind to the prevalent economic crisis. Has inflation rate ever remained under five per cent?" Khan asked. Justice Ijazul Ahsan, one of the members of the bench, said the court will not allow private schools to turn into profit-making entities.

Justice Ahsan said fees could be increased only upon recommendations by the relevant committee. Makhdoom Ali Khan argued that gas prices would increase up to 80 per cent by 2020. However, Justice Ahsan said hike in gas prices could not warrant a similar and equivalent increase in school fees.

The defence said the schools could increase their fees by over five per cent based on rate of inflation. Justice Ahsan said school fees should be increased only at a minimum rate and that the defence should present justification to the competent authority if it wants to increase fees beyond that rate.

"According to an audit report, the private schools tend to enjoy very high profits," he noted. The bench later adjourned hearing of the case till today.