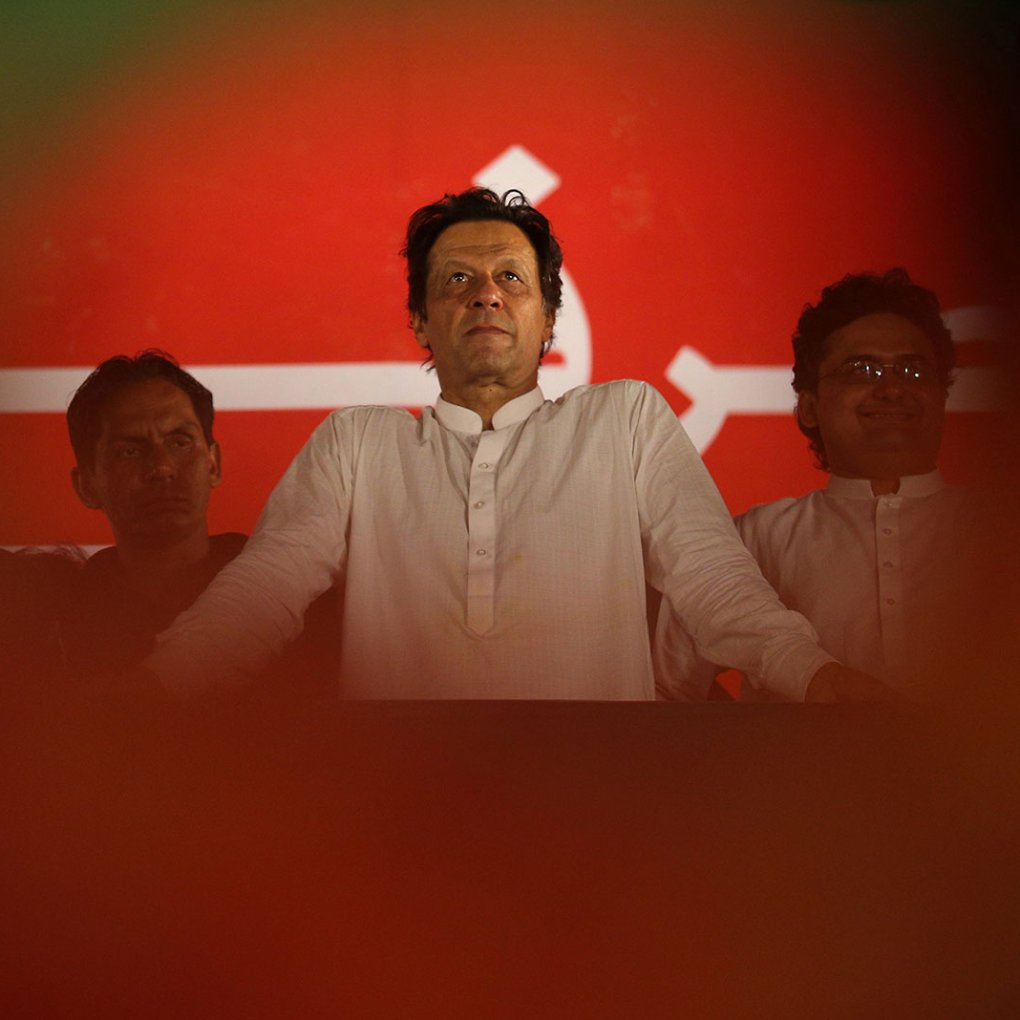 ---
Prime Minister Imran Khan has been named among Time magazine's '100 Most Influential People' of 2019.

"Pakistan is at a critical crossroads, and the man in charge is the closest it has to a rock star," journalist Ahmed Rashid wrote about the prime minister in the magazine's special issue.

"Driven by fierce ambition, he can be cold and calculating. But he still generates the broadest hope among young and old that he can turn Pakistan around, and help make South Asia an ocean of peace...," the article further read.


Introducing the 2019 #TIME100 https://t.co/1WeH62z2pQ pic.twitter.com/iBKrhSl9D0

— TIME (@TIME) April 17, 2019


New Zealand premier Jacinda Ardern, who received global acclaim for her handling of the aftermath of a terrorist attack on two mosques in Christchurch, also made it to the annual list released on Wednesday.

PM Imran launches Naya Pakistan housing scheme

Leaders including US President Donald Trump, Malaysian Prime Minister Mahathir Mohamad, Chinese President Xi Jinping and Abu Dhabi Crown Prince Mohamed bin Zayed are also on the list.

Egypt footballer Mohamed Salah was also included on the list alongside singers Ariana Grande and Lady Gaga, Facebook founder Mark Zuckerberg and former US first lady Michelle Obama.

Besides Salah, other five cover stars are musician Taylor Swift, actors Dwayne Johnson and Sandra Oh, US broadcaster Gayle King and US politician Nancy Pelosi.

The listicle, which is split into pioneers, artists, leaders, icons and titans, marks the 16th year for Time 100.

View the full list here


COMMENTS
Comments are moderated and generally will be posted if they are on-topic and not abusive.
For more information, please see our Comments FAQ