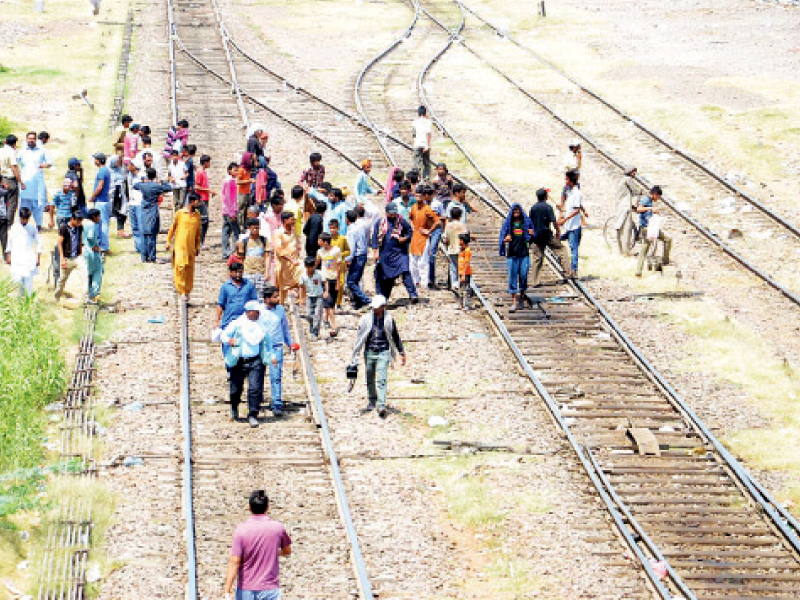 ---
MULTAN: A faulty drainage system in Multan's Railway Sweeper Colony near Double Phattak has left locals exposed to toxic elements and disease. Locals have appealed to authorities concerned to adopt a strategy to resolve the issue immediately.

Munawwar Hanif said if the matter is not addressed at the earliest, sewerage water will run into people's homes. "It is a health hazard for children as accumulated sewage is rife with mosquito larvae," he added. Another resident, Uzma Jalal, said, "The sewerage water has made our lives miserable. Authorities should replace old and rusted pipelines with new ones to address the problem."

She pointed out that there is a dire need to clean the drains and disperse sewage water that keeps accumulating on the streets.

A visit to the area by Express News showed that residents of the area are compelled to endure the stench emanating from the overflowing sewage. Besides, it has become difficult for them to commute as the water has blocked the path. Locals said the ineffective vacuum of the sewerage system and lack of maintenance are the causes of this nuisance.

Almost every street in the colony is in a pathetic state. This has resulted in inconveniencing citizens, in addition to posing health risks.

"Conditions are deteriorating with each passing day as authorities concerned are seemingly unable to ensure cleanliness in the area. The prevailing conditions could also trigger an outbreak of different diseases. Local residents say it is unfortunate that the district administration is not taking the unsanitary conditions seriously.

The irate residents complained that despite the lodging of complaints, officials concerned are not paying any heed to the matter.

Published in The Express Tribune, April 13th, 2019.
COMMENTS
Comments are moderated and generally will be posted if they are on-topic and not abusive.
For more information, please see our Comments FAQ