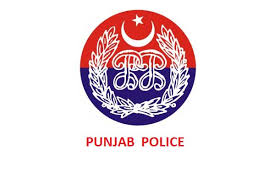 ---
LAHORE: Punjab police launched a 'clean-up' operation in the Katcha area of Indus River.

According to the Punjab police spokesperson, DPO Rajanpur led the recently-launched operation against dacoits, whereas Rahim Yar Khan DPO and Sadiqabad ASP also took part.

A total of 300 policemen from Rahim Yar Khan, Dera Ghazi Khan and Rajan Pur were part of the action. The official claimed that the successful strategy compelled the Lathani gang to flee from their hideouts, while six facilitators were arrested.

Almost every year, an operation is launched against dacoits in the Katcha area and police action spans across 50 square kilometres of the Indus River. The areas' jurisdiction falls into many districts, mainly Muzzafargarh and Dera Ghazi Khan. The authorities claimed that dacoits manage to resettle into the area thanks to the difficult terrain and environment which was tough to access for the police

Many of the operations have been 'botched attempts' in which either the police officers sacrificed their lives or were held hostage. In 2016, a grand operation was launched by then IGP Punjab Mushtaq Sukhera. In the operation, seven cops were killed and 20 were held hostage by the 'Chottu Gang'.

The army and Rangers were called in and the gang finally surrendered to the police. The gang members, including their ring-leader, were convicted and are in jail.

About this current operation, Punjab IGP Amjad Javed Saleemi said Katcha areas across the province will be cleared of dacoits, thieves and criminals. He added such monstrous elements of society will be eliminated. He added crime fighting officers have been selected and deputed across these areas so that can protect the locals.

During the operation in the Katcha area this year, around 1,000 acres of land, bearing wheat crop, was recovered from criminals and handed over to the real owners. This was reported by DG Khan RPO Khan Muhammad Umar Sheikh to the IGP over a phone conversation.

"The farmers earn huge profits from the crop and criminals demand extortion in the form of wheat in the harvesting season," he said. Sheikh added dacoits would set fire to the stop of whoever refused to pay.

Punjab IGP Amjad Javed Saleemi directed the RPO to conduct operations against all gangs during the wheat harvesting season. He added that the criminal gangs manage to take possession of the wheat, resulting in massive losses to poor farmers.
COMMENTS
Comments are moderated and generally will be posted if they are on-topic and not abusive.
For more information, please see our Comments FAQ