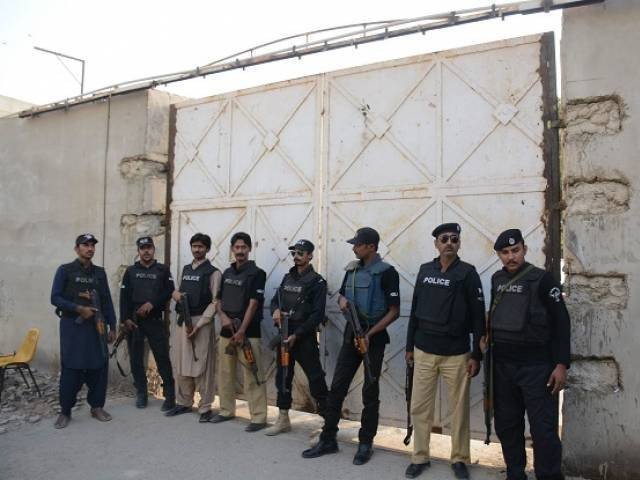 ---
KARACHI: The Counter-Terrorism Department (CTD) arrested a terrorist affiliated with a banned outfit, Jundallah, during an operation and seized suicide jackets and two hand grenades from his possession. The arrested terrorist had come from Afghanistan via Balochistan and made his way to Sindh to execute a major terrorist activity. He was also wanted in the investigations of robbery, kidnapping, murder, and police encounter incidents.

CTD In-charge Raja Umar Khattab said that Muhammad Ishaq alias Gul was a resident of Paposh Nagar and the neighbour of Attaur Rehman alias Naeem, the chief of another banned organisation, Lashkar-e-Jhangvi. Ishaq became a part of Jundallah in 2006 and received militant training in Afghanistan.

CTD foils terror bid in Karachi; wanted terrorist arrested

Khattab said that Ishaq was involved in the robberies of a private bank at Rashid Minhas Road and a commercial bank at Saudabad, Malir in 2007. He also kidnapped a trader from Defence Housing Authority (DHA) and a professor from Green Town near the airport in 2007 with the purpose of extorting ransom. Ishaq has also killed two people, including a police official, for putting up resistance during the bank robberies at two commercial banks in Saudabad. He was also a part of police encounter in Shah Latif Town in 2008, added Khattab.

Jundallah was founded by the commander of Al-Qaida, Hamza alias Haji Mumtaz, who laid the foundation of the banned outfit between 2003 and 2004 in Waziristan. He was later killed in a drone attack in Afghanistan in 2012.

Jundallah has been involved in various terrorist activities including the bomb blast in Ashura's procession in 2009, two bomb blasts outside the Pak-American Culture Centre (PACC), attack on Gulistan-e-Johar Police Station, attack on a Rangers' mobile, attack on corps commander Karachi, double bomb blast outside a local restaurant in Karachi, attacks on police and other law enforcement agencies (LEAs) as well as kidnapping and bank robberies to raise funds for further activities.

Institutions to pool info on terror financing

In 2008, Ishaq had escaped to Afghanistan after the police encounter at Shah Latif Town. Some of the terrorists who belong to Jundallah are in jail, some have been killed in encounters and some of them have escaped to Afghanistan.

About others accused involved in the Ashura bomb blast of 2009, Khattab said one escaped from the city court in 2011 and another, Murad Shah, was killed in the city court police encounter. Two others, Wazir Shah and Shakibul Hassan, were killed in a drone attack in Waziristan later. Ishaq was in Waziristan when the drones killed Wazir and Shakib but he managed to escape.

Published in The Express Tribune, April 12th, 2019.