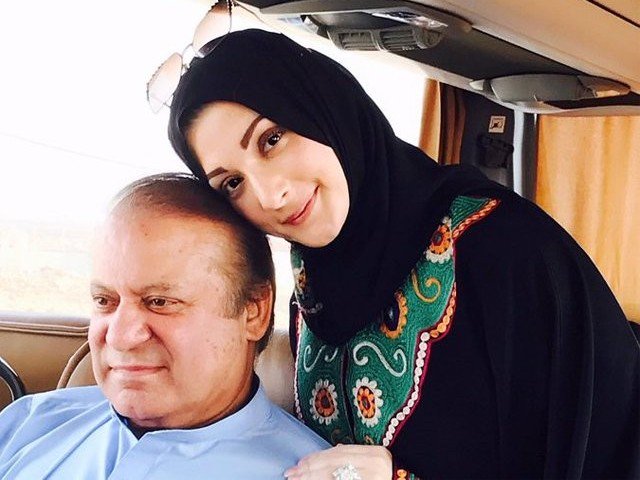 ---
Using a rare melodious way to make a comparison between the past and present government's performances, Pakistan Muslim League-Nawaz (PML-N) leader Maryam Nawaz apparently has asked the nation that they must be missing former prime minister Nawaz Sharif's leadership and his 'good governance'.

Sharing a video package with a background music of Sajjad Ali's famous song Yaad tau aati hogi, dil dukhati hogi on her Twitter handle on Thursday, Maryam said Pakistani people must remember the PML-government and their hearts must be sorrowful.

She apparently pointed out the common people's plight facing persistent price hike as the Imran Khan-led PTI government has been facing economic challenges.


یاد تو آتی ہو گی
دل دکھاتی ہو گی
ابھی تو آئے گی یاد ۔۔۔۔ pic.twitter.com/1qMXwl6Dnm

— Maryam Nawaz Sharif (@MaryamNSharif) April 11, 2019


Maryam is known for her Twitter posts with over 5 million followers.

Maryam wishes Nawaz, Kulsoom on their 48th wedding anniversary 

On April 2, Maryam shared a memorable picture of her parents: former prime minister Nawaz Sharif and Kulsoom Nawaz on the occasion of their 48th wedding anniversary.

In her post on the microblogging website, the former first daughter shared the pain of losing her mother. "Your loss is painful beyond words but your death will not destroy the love that connects us all," she wrote.


Your loss is painful beyond words but your death will not destroy the love that connects us all. The memories we made together will stay alive in our hearts & minds. May your body & soul be in peace. Ameen. Happy 48th wedding anniversary Abu & Ami ❤️ pic.twitter.com/FvBrokunKI

— Maryam Nawaz Sharif (@MaryamNSharif) April 2, 2019