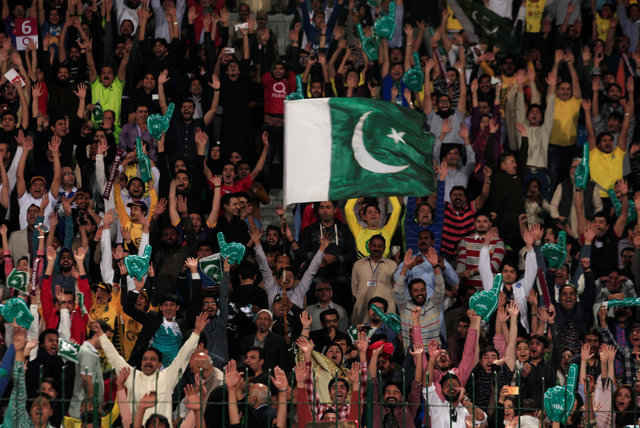 ---
ISLAMABAD: Even though the courts may have halted one plan to build a stadium in the federal capital, it seems civic administrators have not yet given up on the dream of bringing international cricket to the city with plans being mulled to build a facility in Sector F-9 Park.

Islamabad Metropolitan Corporation (IMC) Deputy Mayor Zeeshan Naqvi has said that the Planning and Development Department of the cricket board will design the map for the prospective stadium in Sector F-9 Park. Once complete, the map will be sent to the IMC for approval.

Once complete, Naqvi said that international cricket matches would be played in Islamabad. Moreover, cricket academies will be established in four new stadiums which are expected to be built in sector D-12 of the federal capital.

Former cricketers will train youngsters there.

In 2008 and in 2012, the Capital Development Authority (CDA) and the Pakistan Cricket Board had signed memorandums of understanding (MOU) to build a cricket stadium of international standards in the city.

Initially, the plans suggested building the stadium over 35 acres in the Shakarparian area of the federal capital. However, the plan ran into trouble when it emerged that this area fell under the Margalla Hills National Park (MHNP) — a protected reserve.

The matter was challenged in court and in June 2018, the Supreme Court shot down the idea since such construction activity could not be conducted in a protected park.

Najam Sethi, the then chief of the PCB, had suggested that the top cricketing body of the country will look for alternative places in the city to build the stadium.

On the other hand, the CDA had accused the PCB of failing to fulfil the terms and conditions of the MoU.

Curiously, incumbent PCB Chairman Ehsan Mani was among those who had dismissed the viability of building a stadium of international calibre in the city at the time, noting that it would be bad for the city's green image and would likely turn into a white elephant.

Instead, he had suggested that the Rs2 billion planned to be spent on building the stadium would be better spent upgrading the Rawalpindi cricket stadium which is located just five kilometres from Shakarparian. 

Published in The Express Tribune, April 11th, 2019.