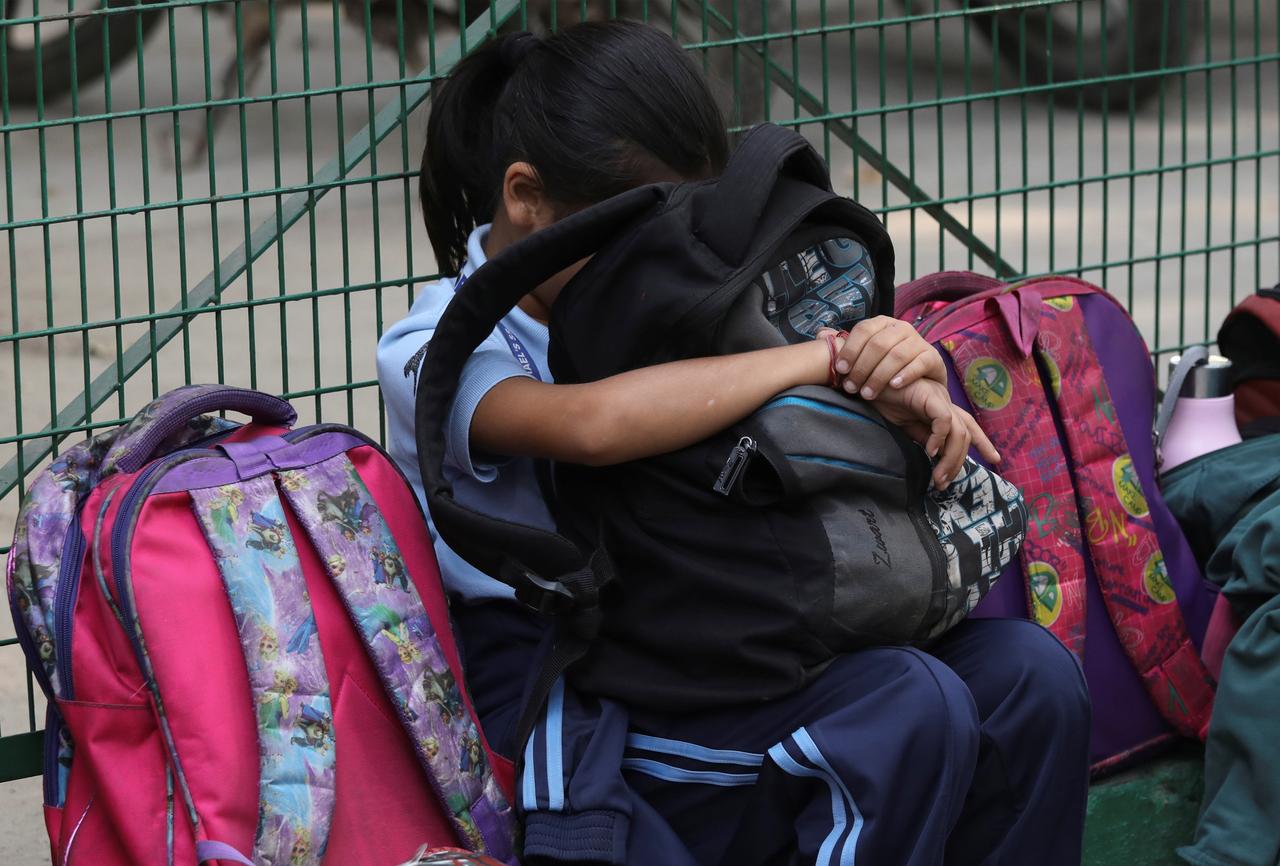 ---
PESHAWAR: Peshawar High Court has shown dismay over the performance of the education department in improving the standard of education and also criticised the school curriculum which forces the children to carry heavy bags on their backs.

A single bench of the Peshawar High Court chaired by Justice Qaiser Rashid was hearing the writ petition filed by Khursheed Khan Advocate against the education department and the schools. The petitioner was of the view that children were carrying heavier bags and they face hardship due to the extra books in their curriculum.

PHC has directed the Khyber-Pakhtunkhwa government to bring in legislation within four months to curb a number of books and copies which make school bags very heavy for children.

"Growth of children seems to be getting affected by carrying such heavy school bags," said PHC Justice Qaiser Rashid during a hearing of a petition against heavy school bags. "With a heavy load of books in the bags on their back, the children walk to school as they are going on commando training," he remarked.

PHC resumed on Wednesday hearing of writ petition against KP education ministry for not legislating a ban on heavy bags at schools. On Tuesday, the Justice Rashid had directed the KP education minister and secretaries for elementary and secondary education and secretary for a textbook to appear before the court.

He said that schools force parents to buy expensive textbooks, which was an injustice to the families. In rural areas, students have to walk for miles since every family cannot afford transportation. The justice expressed displeasure that private schools were in a race to make money and giving education for namesake only making syllabus of expensive and multiple books to look impressive in the market.

Earlier the Chief Secretary Muhammad Saleem Khan and Advocate General Abdul Latif Yousafzai told the court that K-P government will bring in Sri Lanka-model for education in K-P, which needed thorough legislation, but they need time for this. Justice Rashid told the advocate general that the court was willing to give time to the government, "but we need to see solid and visible measures taking place."

Addressing Chief Secretary Saleem Khan, he said this was your job, which the court was doing. Saleem said if the court gives him time, he will come on next hearing with solid steps taken on the issue.

Justice Qaiser Abdul Rashid has directed the KP education ministry to take the issue seriously and allow all the stakeholders to give input in the case.

The court giving time to the government to prepare legislation to lighten the weight of school bags adjourned the case until July 2. 

Published in The Express Tribune, April 11th, 2019.
COMMENTS (1)
Comments are moderated and generally will be posted if they are on-topic and not abusive.
For more information, please see our Comments FAQ