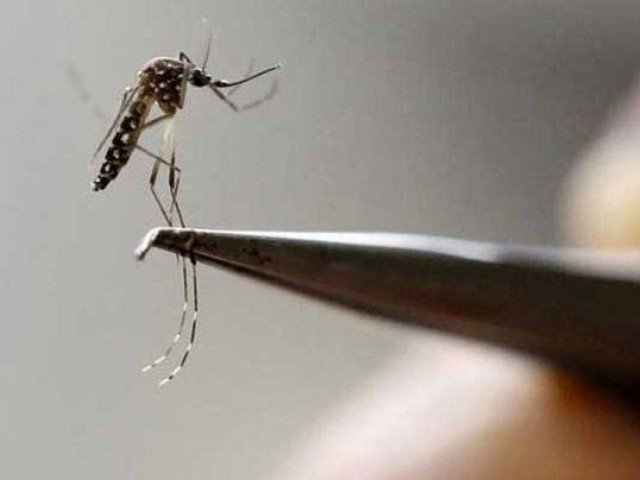 ---
RAWALPINDI/ ISLAMABAD: Health authorities in the federal capital have been directed to improve their preparedness to counter dengue ahead of the monsoon season and to submit their plans for this purpose to the health ministry.

This was directed by Federal Health Minister Aamer Mehmood Kiani on Tuesday.

Hospital managements were told to draw up preparation plans to tackle dengue cases, focusing on preventive care, diagnostic facilities, availability of beds along with treatment protocols.

Moreover, they were directed to conduct larvae prevention and control measures in their respective premises (breeding site identification, sprays and others).

Further, all health institutes were directed to devise management protocol for dengue fever, in line with World Health Organisation (WHO) guidelines, and submit them to this office by Wednesday (today).

Kiani stated that the twin-cities of Islamabad and Rawalpindi were located in the endemic zone for dengue and there was always the risk of an outbreak of dengue in Islamabad.

Dengue Fever (DF) and Dengue Hemorrhagic fever (DHF) are the fastest emerging mosquito-borne infections in Pakistan since 2005.

There have been some severe outbreaks of dengue in some parts of the country, although the severity of the disease has reduced in the country in recent years. However, there are still some areas which are at risk of dengue outbreaks in the country.

Women anti-dengue staff to be hired

To improve the indoor inspection of dengue larvae, the Rawalpindi District Health Authority (RDHA) has asked the Punjab government to hire 350 women for their sanitary patrol teams for the next three months.

These women, the authority believes, can access houses far more easily than men owing to cultural considerations to check whether dengue larvae are present or not.

The RDHA has sought those candidates who have a command over local languages so that they can easily communicate with residents and gain access to their homes for making inspections. Moreover, it will help them create awareness amongst the women of the house about the dangers of dengue larvae.

Even though these recruitments will be made for 89 days, after permission from the Punjab government is sought, their contract could be extended keeping in view the requirements of the department.

RDHA Chief Executive Dr Rashid Khan told Daily Express that they have devised a comprehensive strategy to make the anti-dengue drive successful at every level.

He added that they will ensure indoor and outdoor dengue surveillance in an organized manner, which will help in eradicating the dengue larvae in a timely manner.

Dr Rashid added that they will be training their teams for conducting surveillance operations and other functions.

Health minister visits NADRA Call Center

Kiani on Tuesday visited the National Database and Regulatory Authority's (NADRA) call centre in the federal capital to review facilities there. The call centre there is being used by the ministry to inform Sehat Sahulat Programme beneficiaries about the health card and to take feedback from patients regarding the services delivered to them.

During his visit, he personally called a few beneficiaries and informed them about the health card provided them details of where they can collect it. He also called a few beneficiaries and inquired about the services provided to them in hospitals.

Kiani said that that the scheme will bring about robust improvement in providing access to quality treatment by the poorest of the poor, the underprivileged marginalized sections of Pakistan's population.

Published in The Express Tribune, April 10th, 2019.
COMMENTS
Comments are moderated and generally will be posted if they are on-topic and not abusive.
For more information, please see our Comments FAQ