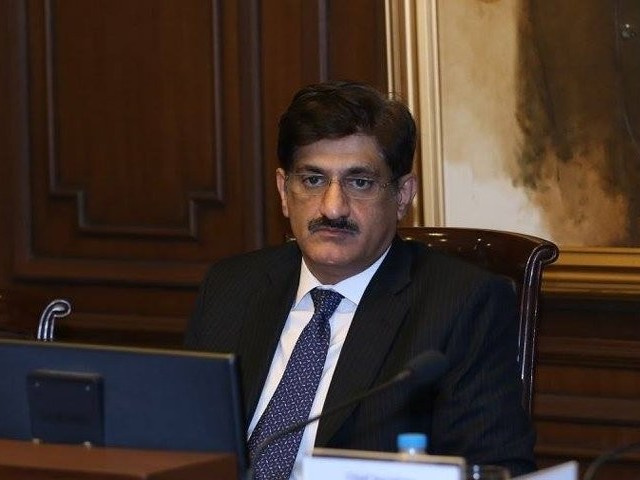 ---
KARACHI: The Sindh Building Control Authority (SBCA) sealed on Monday night more than 50 car showrooms at New MA Jinnah Road on the instructions of Chief Minister Syed Murad Ali Shah.

The owners and employees of the showrooms reached the site as soon as they heard about the action. When they asked the SBCA staff present there, they were informed that on the basis of complaints by the area residents, the CM had issued orders to Karachi commissioner to seal the showrooms.

The locals had complained that the showroom owners park their cars on roads causing routine traffic jams that inconvenience the people passing by.

No elevated track on MA Jinnah Road, according to newly proposed design

While speaking to The Express Tribune, SBCA Additional Director-General Zafar Ahsan said that action was taken against the commercial activities going on in the residential buildings at MA Jinnah Road. Dozens of car showrooms have been sealed up till now. He said that the citizens face extreme difficulties due to the cars parked on the roads and the law is also being violated. The CM has also expressed annoyance over the traffic jams occurring due to these commercial activities, he added. Operations at different roads have been started in collaboration with the deputy commissioner, said Ahsan.

He said that a session headed by deputy commissioner was held on judicial orders. The session discussed the commercial activities under way in residential buildings present at New MA Jinnah Road and Khalid bin Waleed Road. He said that in the first phase, the car showrooms have been sealed, while more steps will be taken later.

CM's surprise visit

On Monday, the CM had paid a surprise visit to different commercial areas across the city and expressed displeasure over the parking of vehicles on roads by car showroom owners.

He got off his vehicle at Sharae Quaideen and called the Traffic deputy inspector-general (DIG) and Karachi commissioner and showed them that the showroom owners had encroached the main road and service lanes to park their vehicles.

"These roads are important for the traffic flow, how dare they park their vehicles on them?" questioned Shah. He directed the traffic DIG to immediately start an operation and report to him.

Published in The Express Tribune, April 10th, 2019.