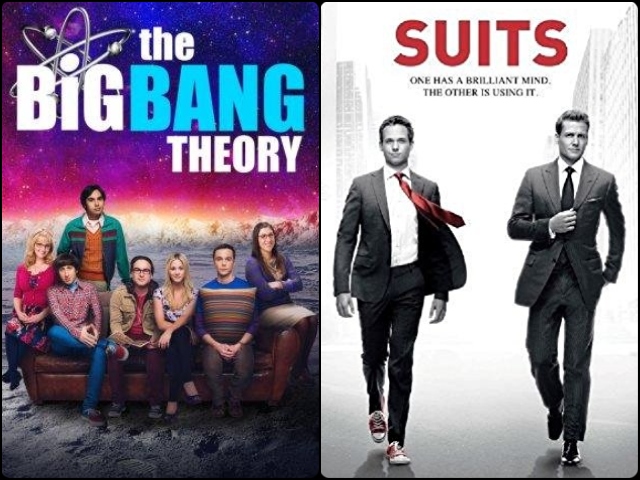 ---
All good things must come to an end and this stands true for largely popular shows such as Game of Thrones, Big Bang Theory, Modern Family, Supernatural and Suits. As the quest to claim the Iron Throne nears its end with the final chapter of GoT opening next week, here is a lowdown of shows that will be coming to a close soon, reports Business Standard.

1. 'Game of Thrones'




With a storyline that paints a whimsical world of dragons and White Walkers on one hand and shows how no one can be trusted when it comes to ruling a kingdom on the other, the show has become a global phenomenon. It started in 2011 and its eighth season will premiere on April 14 worldwide. An end of an era for GoT fans, actors Nathalie Emmanuel, Kit Harington, Sophie Turner and Vladimir Furdik, have promised a finale packed with lots of surprises.

2. 'Suits'




It all started when hotshot lawyer Harvey Specter (essayed Gabriel Macht) took a gamble by hiring a brilliant college dropout Mike Ross (Patrick J Adams) as an associate in his firm. Having kicked off in 2011 as well, the show has brought a myriad of emotions together – be it a love story ending with a fairytale wedding or the highs and lows of corporate takeovers. It was recently announced that the show will wrap up with its ninth season, comprising 10 episodes.

3. 'Supernatural'




Credited as the longest-running sci-fi show, Supernatural follows two brothers as they join their family business of hunting down supernatural monsters. Created by Eric Kripke, it premiered in 2005, and has garnered a massive fan following since. The show series will conclude after 15 seasons, with the final installment entailing 20 episodes.

 4. 'Big Bang Theory'




The show originated with the story of how four nerds react when a girl named Penny enters their life as a friendly neighbour. With all sorts of idiosyncrasies, quirky behaviour and cultural one-liners making the show a fun watch, the storyline highlights the personal life of scientists and geeks alike. It will soon wrap up its 12th season with an hour-long finale on May 16 internationally.

5. 'Modern Family'




The Emmy Award-winning drama was an instant hit following its debut in 2009 and will be ending its golden run with season 11. Created by Steven Levitan and Chistopher Lloyd, the serial navigates the life an American family with important themes of adoption, dating, young pregnancy and ethnicity running at its core. The final season – for which the release date has not been disclosed – is expected to come with "some surprises and big milestones".

 6. 'Orange Is The New Black'




The show, which premiered first on the small screen before its Netflix stint, is set to end after its seventh season this year. The critically acclaimed dramedy follows the life of women as prisoners and how they come to terms with it.

7. 'Homeland'




The action-filled story of a spy, woven with the thrills of political drama, will end with its eighth season later this year. The story follows the life of a CIA agent who starts suspecting a celebrated war hero, who was once held hostage by a terrorist group. It unravels how the agent risks everything in her capacity to safeguard her country.

Have something to add to the story? Share it in the comments below.
COMMENTS (1)
Comments are moderated and generally will be posted if they are on-topic and not abusive.
For more information, please see our Comments FAQ