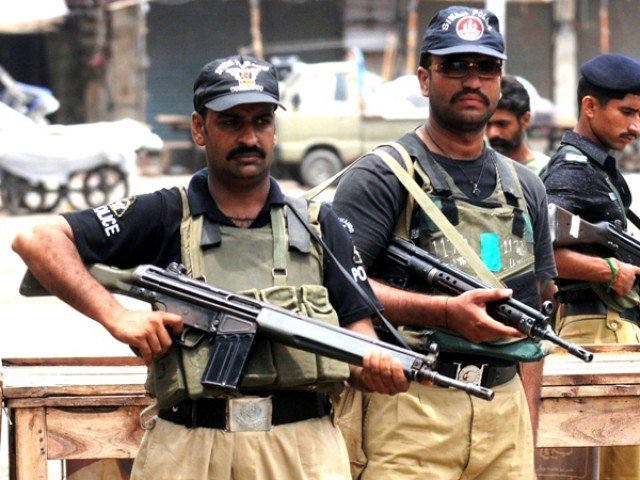 ---
KARACHI: Three labourers at a chicken feed factory in Ibrahim Hyderi plunged to death on Monday while a fourth was rescued in an unconscious condition, when they jumped into a pit that was used to crush fish into powder form. The factory prepared chicken feed from fish and the labourers had fallen in the pit.

According to police, a labourer fainted while working and fell into the fish pit. The other labourers jumped in to rescue him. Police arrested the factory owner and sealed Ameen Fish factory. Of the four labourers in the pit, three died of suffocation while the fourth was rescued by police personnel and rescue workers who arrived at the factory upon receiving information of the incident.

Ibrahim Hyderi SHO Muhammad Salahuddin said that the incident occurred at around 6.45am but the police were informed at around 7.15am. According to him, the fish pit in question was around eight feet deep and 12 to 15 feet wide. He said that that fish were chopped into pieces via a cutter in the pit and then crushed into a powder form. According to the SHO, there are gates surrounding the pit and no labourer is allowed near it.

Labourers' deaths case registered against building owner, contractor

The deceased, who were identified as Iqbaluddin, 30, Darwesh, 30, and Zaroli, 35, were shifted to Jinnah Postgraduate Medical Hospital in an Edhi ambulance, along with the unconscious labourer, Jaffar.

According to residents, many poisonous gases are part of the process of preparing the chicken feed using the fish in the pit. The gases make it difficult for the workers to breathe but there is no emergency exit present. The residents said that a similar incident has occurred at the factory before as well but no security measures were adopted at the factory nor were labourers provided with safety masks. Factory owners were putting labourers at risk and there was no one to hold them accountable.

Pakistan Tehreek-e-Insaf MPA Haleem Adil Sheikh reached JPMC and speaking to media outside the hospital, he said that the residents wanted to send the bodies to the village in Chitral district, from where the deceased labourers were from, without the postmortem. The MPA added that factory owners should not reduce labourers to easily dispensable material and that the residents wish for a case to be registered for the deceased labourers on behalf of the state.

Published in The Express Tribune, April 9th, 2019.
COMMENTS
Comments are moderated and generally will be posted if they are on-topic and not abusive.
For more information, please see our Comments FAQ