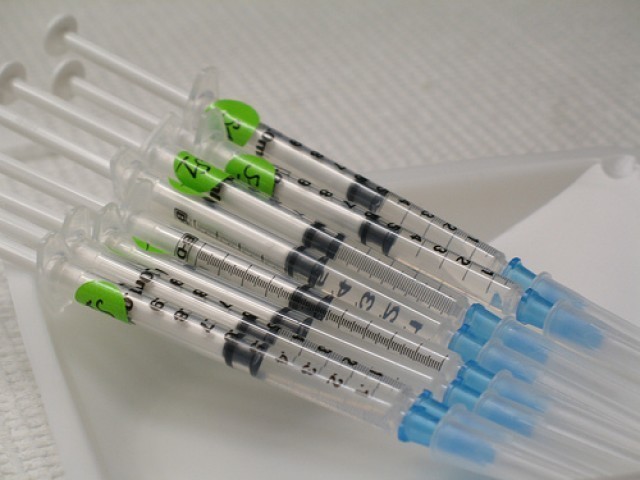 ---
Over 10,000 banned hormonal injections worth millions of rupees were recovered from four passengers at the Karachi's Jinnah International Airport who attempted to smuggle them into the country on Monday.

According to Express News, customs intelligence seized the contraband used to enhance the milking abilities of cows.

The hormones have an estimate worth of more than Rs30 million.

Four passengers, including two women, tried to smuggle 11,160 banned injections from South Africa to Karachi via Doha.

Customs foil currency smuggling bid

However, customs intelligence received a tip-off and took the suspects into their custody.

A man identified as Saddarul Din had four bags with him and upon checking the injections were found in them.

The luggage had tags bearing the names of Syeda Aziza, Muhammad Siddique and Fatima Bibi.

Authorities took the contraband into their custody with a case now being registered against the four suspects.

According to the Imports and Exports Control Act 1950, bringing  in the injections into the country is a federal offence.