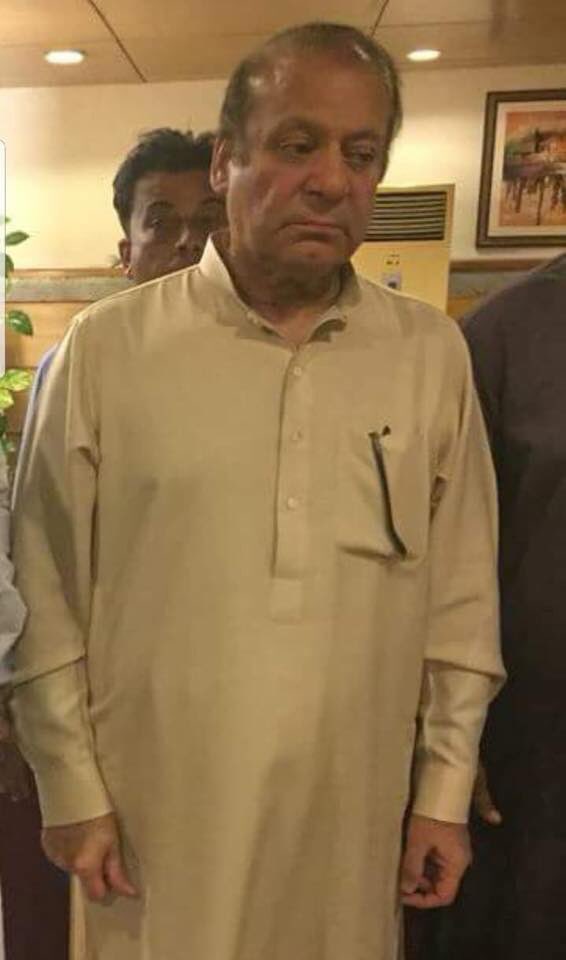 ---
LAHORE: Opposition Leader in the National Assembly Shehbaz Sharif and his son Punjab Assembly Opposition Leader Hamza Shehbaz met with former prime minister Nawaz Sharif at Jati Umra on Sunday.

Although a weekly lunch and get together, the meeting comes after a tense two days for the family and the party, with the National Accountability Bureau (NAB) twice trying to arrest Hamza Shehbaz in the money laundering and assets beyond means investigation. On both days, there were clashes between PML-N activists clashed with law enforcement that made the efforts unsuccessful.

The efforts to arrest Hamza were brought to a halt on Saturday with the Lahore High Court gave Hamza protective bail till Monday. However, the anti-corruption watchdog is confident of having enough evidence against Hamza that arrest cannot be ruled out.

Politics over Sharif's illness deplorable: Marriyum Aurangzeb

According to sources, at the meeting the party leadership deliberated over the case. Hamza's lawyers would try to establish contempt against NAB in light of the high court's order that restrained NAB from arresting Hamza without a ten day notice, they said.

Secondly, the sources said, the legal team would draw the court's attention to the fact that Hamza was fully cooperating with NAB in the investigation to rule out the need to secure his arrest.

Besides other members of the family, Maryam Nawaz was also present at the family lunch in which the overall political and financial situation of the country was discussed.

It is pertinent to mention here that this was the first time any members of the Sharif family had tried to evade and resist arrest.