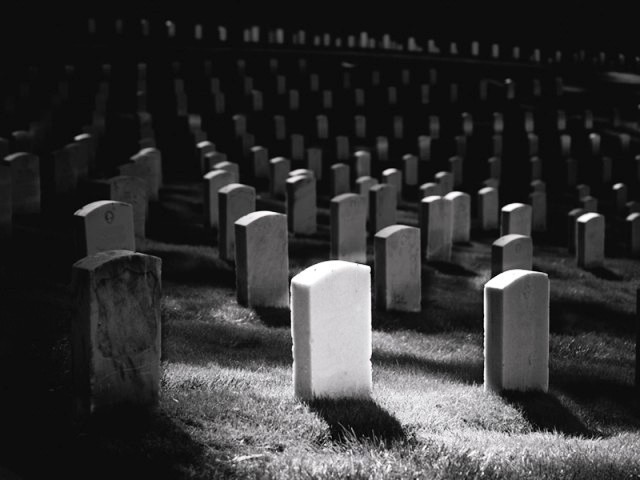 ---
KARACHI: Twelve-year-old Sajjad son of Adalat Khan was laid to rest with heavy hearts in a local graveyard on Saturday morning. The funeral prayers were attended by a large number of family members, neighbours and acquaintances.

The funeral prayers were offered after the morning prayer near Wakeel Hotel, Quaidabad, after which the burial took place in Mola Madad graveyard. Sajjad's father Adalat Khan, while talking to the media, said that he drives a rickshaw for a living and worked hard to fulfil the academic needs of his son. Sajjad's result came out a couple of days earlier and he passed his class. He said he was bringing new books for Sajjad when we received the news of his death in a police encounter. Throwing books aside, he rushed to the hospital only to learn that his 12-year-old was no more. He demanded justice from the government.

12-year-old dies in crossfire between police and suspected drug peddlers in Karachi

Khan also added that the police know where the robbers are found but still they come into residential areas and ordinary people fall prey to their encounters instead of those who are accused. He also claimed that the police knows everything about the drug sellers and their business. He said that the accused that has been arrested lives in the same colony and his parents also live here. The claim that he had escaped was a lie. Sajjad went outside the house to buy medicines and was on his way back, when the unfortunate incident happened.

Deceased's brother-in-law said that he surveyed the place where the incident occurred and he saw that empty shells were still lying there. He said that whatever was happening in the area regarding drug business, was being done with the support and connivance of the police. The bullet shells are there after hours of the incident and no one is taking any action, he said.

Published in The Express Tribune, April 7th, 2019.
COMMENTS
Comments are moderated and generally will be posted if they are on-topic and not abusive.
For more information, please see our Comments FAQ