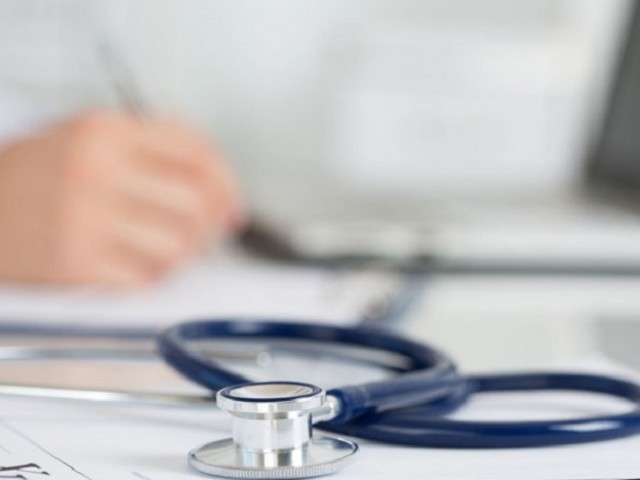 ---
KARACHI: The country and its provinces are in dire need of an integrated healthcare system complemented by a comprehensive legal framework to help citizens promptly avail their constitutional right to safe health.

These views were expressed by experts at the public health conference organised by the Jinnah Sindh Medical University (JSMU) APPNA Institute of Public Health on Saturday. The speakers, which included parliamentarians and policy maker, economists, scholars, researchers, physicians, activists along with public health experts from all over the province, were of the opinion that connectivity was urgently needed to address the issue of malnourishment, deteriorating environment, health negligence and poor immunity of the population against wide range of ailments.

6th International Diabetes Conference begins next week

The theme of the day-long conference was 'Universal Health Coverage: Everyone Everywhere,' in accordance with the theme of World Health Day 2019. A total of 75 papers were presented on the occasion encompassing issues like universal health coverage, maternal and child health, role of universities and civil society organisations in strengthening health system, communicable and non-communicable diseases, environmental and occupational health and medical education and so-forth.

JSMU Vice-Chancellor Prof SM Tariq Rafi said the conference aimed at building linkages between multi-disciplinary experts working within the health system. "This event is part of JSMU's commitment to its vision of improving the communities it serves," he said.

He also recommended a university based framework to identify issues with due provision for their solutions coupled with efficient implementation in accordance with the available budget. Prof Rafi, who is a senior medical teacher and a reputable ENT surgeon, said that JSMU teams regularly visit Taluka Diplo and Nagarparkar and, in compliance with Sindh government's initiative, are working on long-term sustainable solutions.

JSMU teams engage themselves in carrying out long-term needs assessments and providing training to the local human resource in dealing with the healthcare requirements of the area.

Pro Vice-Chancellor Dr Lubna Ansari Baig said that the conference's focus was on contributing to the public health discourse around the world from the perspective of Sindh. She emphasised on the involvement of all the stakeholders in the province in a unified manner to improve public health.

Two-day psychology conference concludes at UoS

Reiterating the need of a legal framework to emphasise the central position of public health system in society, senior Pakistan Peoples Party leader and MNA, Nafisa Shah, said, "It [public healthcare system] ought to cement and integrate socio-political issues and their connectivity with health issues". She said that an additional system of alerting, monitoring and surveillance was the need of the hour.

The speakers stressed on the population explosion and its severe implications on the resource management which is directly linked to health and nutrition status of families. Prominent physicist and social commentator, Pervez Hoodbhoy, stressed the need to set right the national priorities and questioned how the increasing population could be provided with social amenities amidst resource constraints of the country.

Published in The Express Tribune, April 7th, 2019.
COMMENTS
Comments are moderated and generally will be posted if they are on-topic and not abusive.
For more information, please see our Comments FAQ