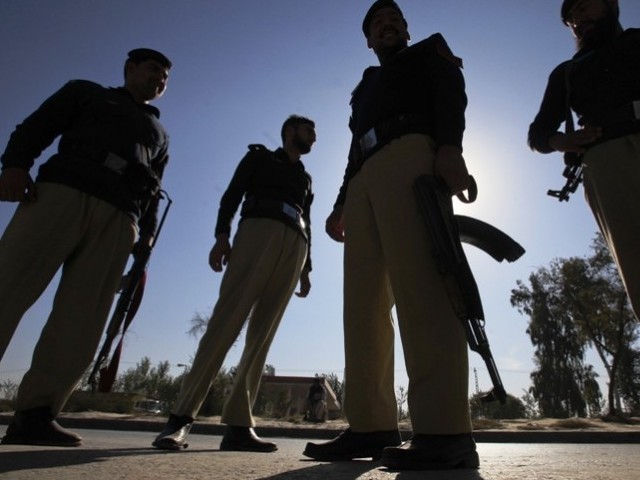 ---
LAHORE: Lahore Police Chief BA Nasir distributed cash prizes and commendation certificates among 25 police officers including a DSP and six inspectors from investigation wing of Lahore Police on Friday.

The cash reward and commendation certificates (CC-I) were also granted to 10 sub-inspectors, four assistant sub-inspectors and four constables as well at a ceremony at the CCPO Office. DIG Investigation Lahore Dr Inam Waheed, SSP Investigation Zeshan Asghar and SSP Admin Lahore Muntazir Mehdi were also present on the occasion.

Technology effectively helping Punjab police combat crime

DSP Crime Cantt division Rana Zahid Hussain was granted a letter of appreciation on safely recovering of an abducted girl. Inspector Qadeer Bashir and his team member ASI Amjad Ali were awarded cash reward of Rs30,000 and Rs25,000 respectively along with CC-I for successfully tracing out a blind murder case followed by the arrest of the accused.

On tracing a murder case registered with police station Naseerabad, sub-inspector Muhammad Sarwar and SI Shahadat Ali received a cash reward of Rs25,000 and CC-I each. SI Akhtar Hussain of Nawankot circle and SI Ehsanul Haq got a reward of Rs25,000 and CC-I each for solving murder cases.

Sub-Inspector Ijaz Kabeer was able to trace out a robbery case registered with Shadman police station and thus was granted cash prize of Rs25,000 with CC-I.

The CCPO also awarded SI Waseem Akram with a cash reward of Rs25,000 and CC-I while Inspector Danish Asif was awarded cash prize of Rs50,000 and CC-I. Team members of the later ASI Mushtaq Ahmed and Constable Waheed Iqbal secured Rs25,000 (CC-I) respectively while Constable Muhammad Jameel got Rs20,000 along CC-I.

Protests against alleged police brutality in Muzaffarabad

Inspector Hasnain Haider from Model Town Organised Crime Unit received a cash reward of Rs30,000 and ASI Munir Ahmed was granted Rs25,000 as a cash prize for successfully tracing out several robbery cases.

Inspector Naseer Ahmed and his subordinate Constable Javeed both received a cash prize of Rs30,000 and Rs20,000 along with CC-I respectively for arresting criminal gangs involved in various cases. Inspector Nasir Baig and SI Shabbir Hussain were awarded cash prize of Rs30,000 and Rs25,000 with CC-I respectively.

Published in The Express Tribune, April 6th, 2019.
COMMENTS
Comments are moderated and generally will be posted if they are on-topic and not abusive.
For more information, please see our Comments FAQ