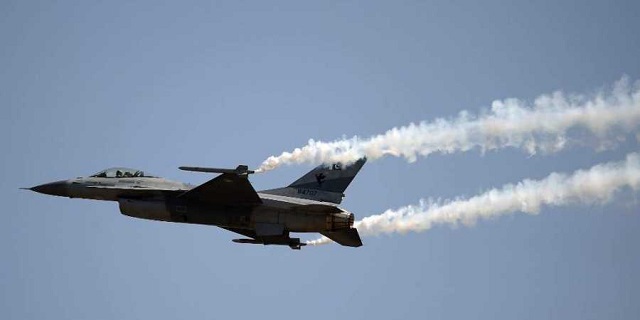 ---
Indian claims of shooting down a Pakistan Air Force (PAF) F-16 on February 27 were debunked by US officials as all aircraft are accounted for, reported Foreign Policy on Friday.

Pakistan invited US officials to physically count the F-16 planes after the incident. Some of the aircraft were not immediately available for inspection due to the conflict, so it took US personnel several weeks to account for all of the jets, one of the officials said.

Foreign Policy said in the report that two US defence officials with direct knowledge of the matter said US personnel had done a count of Pakistan's F-16s and found none missing.

The count had now been completed and all aircraft "were present and accounted for", the official said.

The F-16s are made by Lockheed Martin and, under an end-user agreement, the United States required the host country to allow for regular inspections to ensure they were accounted for and protected, Foreign Policy said.

The aircraft count disproves Indian Air Force (IAF) claims that Wing Commander Abhinandan Varthaman shot down a Pakistani F-16 before his own plane was downed by a Pakistani missile.

The on ground, physical count conducted by US authorities not only casts doubt on the Indian claims but also suggests that India may have deliberately misled the international community.

Abhinandan walks home through Wagah

The news comes at a time when India is gearing up for its general elections and Prime Minister Narendra Modi is looking to be elected for another term.  Even though the news may not sway the vote bank but it does impact the way India will be looked at in the future.

MIT associate professor of political science Vipin Narang said that the situation looks worse and worse for the Indian side, as they lost a plane and a helicopter without causing any damage to Pakistan in the process.

In March this year following an aerial dogfight, Pakistan 'as a goodwill gesture' handed over to Indian authorities the captured Varthaman as the nuclear-armed neighbours scaled back a confrontation that has prompted world powers to urge restraint.

Abhinandan's MiG-21 jet was one of the two planes shot down by a Pakistan Air Force after they entered Pakistan's airspace on February 27, a day after Indian warplanes barged into Pakistan and dropped 'payload' in a deserted area in Khyber-Pakhtunkhwa's (K-P) Balakot.
COMMENTS (2)
Comments are moderated and generally will be posted if they are on-topic and not abusive.
For more information, please see our Comments FAQ