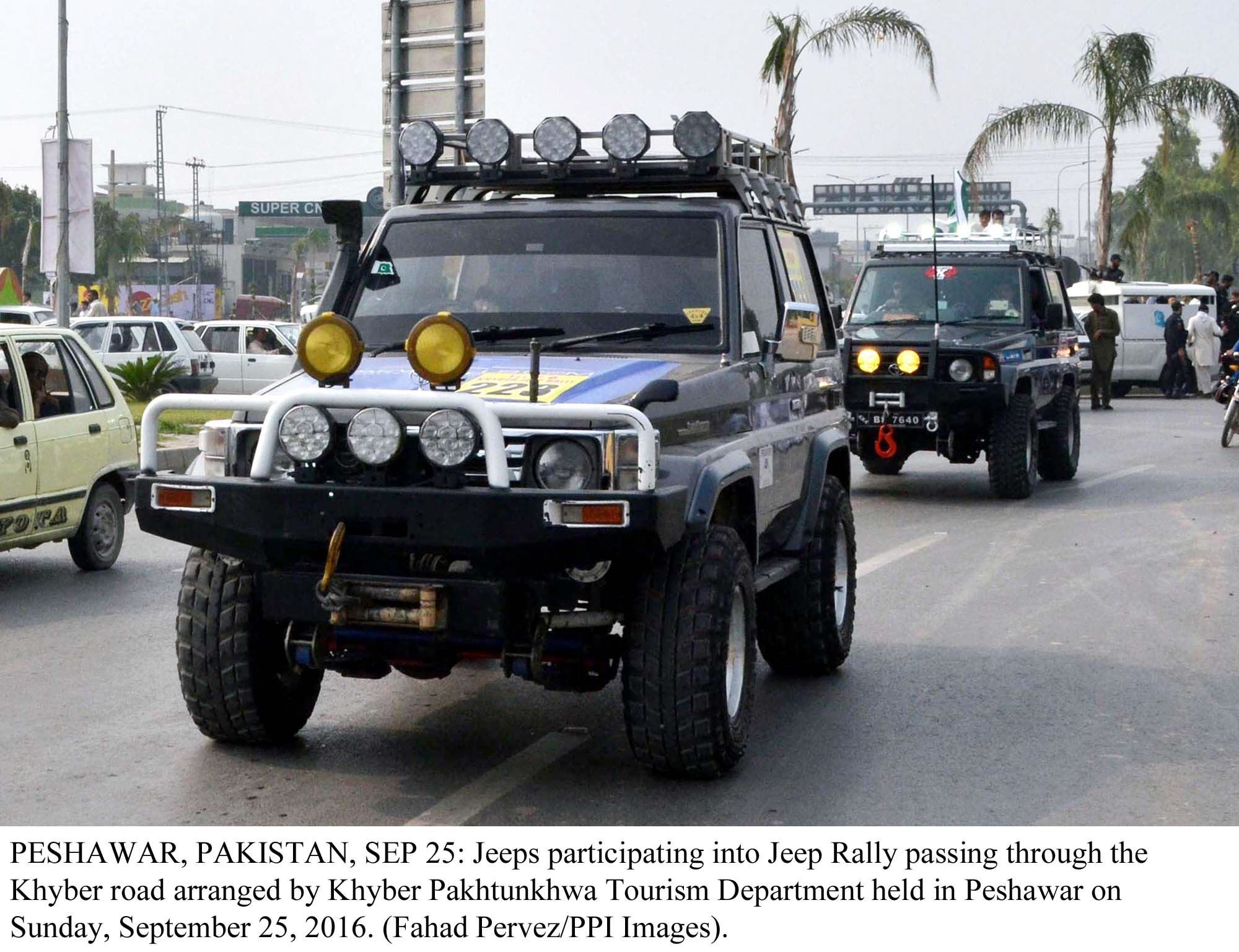 ---
ISLAMABAD: Punjab Education and Tourism Minister Yasir Humayun has said that in a bid to promote tourism in the area, the provincial government has decided to hold the first-ever Chakwal Jeep Rally.

The Lake District Four by Four Challenge Jeep Rally is expected to see a large number of jeep racers participate.

In a news conference, Humayun said that to develop tourism in the province, they will develop the naturally beautiful landscape of the province for tourism promotion.

"At the moment, there is no tourist destination in Punjab apart from Murree," Humayun lamented.

He added that this has led to Murree having a monopoly over tourism in the province.

"When people see that they have limited options in the province, they will naturally all head to Murree," he said.

In this regard, he said that they were starting from Chakwal to develop additional tourist destinations in the province.

"There are a number of lakes in Chakwal along with historical sites and there is a need to pay attention to tourism in the area," the minister said while praising the natural beauty of the district.

The actual purpose of the jeep rally, he said, was to highlight these features of the region.

"We have previously held a lot of jeep rallies in southern Punjab, he said, referring to the Cholistan jeep rally which has become a must-see annual event, adding that "We have not held any such event in northern Punjab before."

He added that Pakistan is among the most beautiful countries in the world and there was need to pay attention to tourism here. With the 18th amendment devolving tourism to the provinces, it was now up to the provinces to step up and take steps to promote tourism.

Minister speaks about tourism promotion

Federal Interprovincial Minister Dr Fehmida Mirza has said that the government is taking consolidated steps to promote tourism in the province.

She added that the improved of law and order situation in the country will help attract international and domestic tourists.

She said this while talking to a delegation of the country's Travel Agents Association. During the meeting, issues pertaining to travel agencies and tour operators were discussed.

Dr Mirza stressed the importance of travel agents in promoting tourism in the country. She added that they value the opinion of all stakeholders on developing this sector.

Travel Agents Association president appreciated the relaxation in the visa policy of the country, noting that it will help in promoting tourism. They raised the issue of double taxation, legal complications, licensing issues and other problems and demanded that these issues are addressed.

Published in The Express Tribune, April 5th, 2019.
COMMENTS
Comments are moderated and generally will be posted if they are on-topic and not abusive.
For more information, please see our Comments FAQ