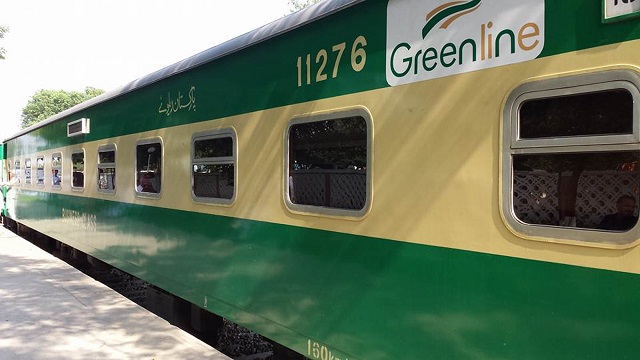 ---
LAHORE: Railway authorities say they need another 48 to 72 hours to bring trains back on schedule as repair work continues on part of the track where a freight train derailed on Monday night, causing delays and disruptions across the country.

The incident has once again brought to attention the non-availability of funds and lack of maintenance staff available with Pakistan Railways (PR). While the up and down tracks were opened 28 hours of repair work, authorities say they need another 48 to 72 hours to bring trains back on schedule.

There has been an increase in derailments, with the latest incident occurring on Monday, when 13 bogies of a freight train derailed near Rahim Yar Khan. The derailment not only resulted in losses of millions of rupees to the PR, it also disrupted the rail operations.

The PR administration ordered an inquiry into the derailment. According to available information, on the direction of PR Minister Sheikh Rashid Ahmad and Chairman Sikandar Sultan Raja, a three-member investigation committee, comprising Chief Engineer Open Line Nisar Memon, Chief Mechanical Engineer Rahat Mirza and Chief Operating Superintendent Amir Baloch, has been formed to identify those responsible for the accident.

Based on their preliminary report, the railway authorities have suspended three officers. Qasim Zahoor, the deputy divisional superintendent for Sukkur, has been suspended over unauthorised absence from his job and the inefficiency shown by his team while conducting relief operations. Sohail Zia, the permanent way inspector in Khanpur, and Amjad Shahzad, the head train examiner in Khanewal, have both been suspended for negligence.

The preliminary report cited three reasons for the derailment. It identified the track as weak and in need of repair. Secondly, the preliminary report mentions flaws in train marshalling — the job of sequencing of the bogies. Finally, it claims that there was an opened joint at the track that should have been tightened.

Many passengers, including those stranded at the railway station in Rahim Yar Khan, have criticised the railway authorities as well as Railways Minister Sheikh Rashid Ahmed for the poor arrangements at train stations.

According to the passengers, there is a shortage of drinking water and a lack of food at the stations. They added that they had not been provided any facilities or relief despite being stranded on platforms for over 24 hours.