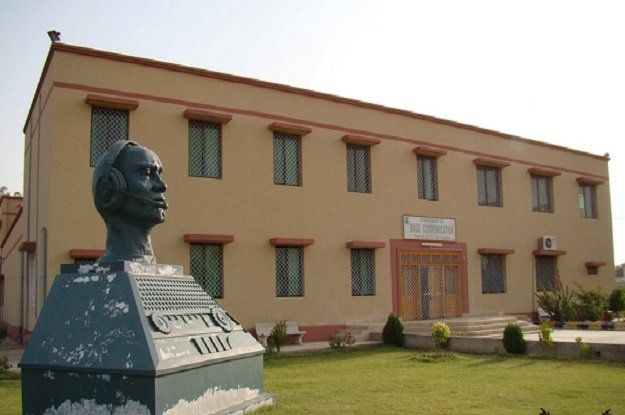 ---
HYDERABAD: The Hur movement, which led an armed resistance in Sindh against the British rule, is considered to have had a seminal effect on the subsequent movement for independence. The speakers at a seminar titled 'Impact of Hur Resistance Movement on Social and Political History of Colonial Sindh' also praised the post-independence contributions of Hurs in defending Pakistan in the 1965 war.

The event was organised at Sindh University on Tuesday. "There were three sorts of movements - reformative, resistance-oriented and revolutionary. The Hur movement was an amalgamation of all three types," said University of Sindh (SU), Jamshoro Vice Chancellor Dr Fateh Muhammad Burfat.

He paid tribute to Soriyah Badshah Pir Pagara Sibghatullah Shah Rashdi Awal who valorously led the movement and remained steadfast in the face of various difficulties and imprisonment. "He gave exceptional sacrifices for the freedom of the people of Sindh."

Writer and former MPA Mahtab Akbar Rashdi said the Hur Movement was an unparalleled struggle of its time in the Subcontinent. She added that it was very organised, disciplined and focused on its objectives and execution. "The formidable oppressive political machine of the British empire also perceived it as a significant threat."

Rashdi said Sooriyah Badshah gave sacrifices for love of the motherland and its people. "The atrocities and brutalities unleashed by the colonial power against the Hurs were in no way less than what the Nazis did to the Jews," she contended. She advised the students and youth to study the province's history which she emphasised also required a critical review because the colonial powers and the subsequent ruling elites recorded history to their advantage.

Nasir Aijaz, a writer, said Soriyah Badshah saw a conspiratorial nexus between the British and the Sikhs to subjugate Sindh. "He alerted his followers and the people of Sindh to prepare themselves to safeguard their soil." He suggested a review of the Hur movement without its spiritual and religious frame.

"The movement was an intriguing saga of patriotism with exemplary mass participation," said scholar Noor Ahmed Janjhi. Author Ustad Nizamani said the colonial powers oppressed Hurs using imprisonment, exile and torture.

Development expert Lutuf Mangrio said that it was heartening to see growing acceptance and popularity of the Hur Movement in the higher education spectrum. Pakistan Study Centre Director Dr Shuja Ahmed Mahesar, STAGS Director Dr Sumera Umrani and SU Department of General History Chairperson Prof Dr Irfan Ahmed Shaikh also spoke on the occasion.