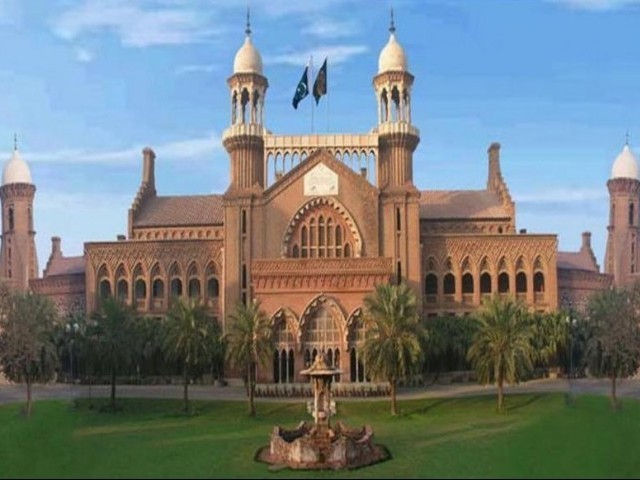 ---
LAHORE: A writ petition has been filed in the Lahore High Court, seeking information from the registrar of which law the chief justice has used to form a larger bench to hear the Model Town joint investigation team case.

The writ petition was filed at the LHC through senior advocate Azhar Siddique. It asked that the registrar provide the aforementioned information, documents and materials by virtue of 19-A of the Constitution of the Islamic Republic of Pakistan, 1973 read with the Punjab Transparency Act, 2013.

He asked that the registrar initiate an inquiry through a high-powered committee consisting of the Lahore High Court administration and a senior counsel or members of the civil society. He claimed there has been serious mismanagement in the Model Town JIT case.

He further contended that he has posed questions to the LHC Registrar, but no relevant document or information was shared. He had asked the registrar if the application had been fixed before the concerned court. If so, how was this information recorded in the IT system? He also sought information on who had been issued notices in the case.

Siddique asked if an application had been moved from the administrative side and if so, under which rule/regulation did the chief justice authorise the formation of a larger bench.

He contended after a proper file inspection, the petitioner learnt through orders on January 31, 2019, that an application was filed for the constitution of a larger bench before the Lahore High Court chief justice.

This application and the events that followed raise a number of questions which were asked of the LHC registrar. The advocate bemoaned that there was only silence from the registrar's office in this regard

Moreover, it was informed through a notification on March 5, 2019, that a full bench of the LHC had been constituted by the CJ for hearing of the case. On March 13, a learned senior member of the full bench had fixed March 22, 2019, as the date of hearing. Siddique, therefore, questioned why the regular or supplementary cause list had not been issued?

He pointed out that when the matter was fixed for March 22, nobody from the side of the respondents or the principle law officer/ Punjab advocate general had been informed of the matter beforehand. He said information only came forward after proceedings had already finished.
COMMENTS
Comments are moderated and generally will be posted if they are on-topic and not abusive.
For more information, please see our Comments FAQ